This is my FAVORITE breakfast recipe.  I make it every chance I get and it doesn't take very long.  It's nice to take a break from traditional scrambled eggs and it's a nice mix between that and the super fancy, eggs benedict.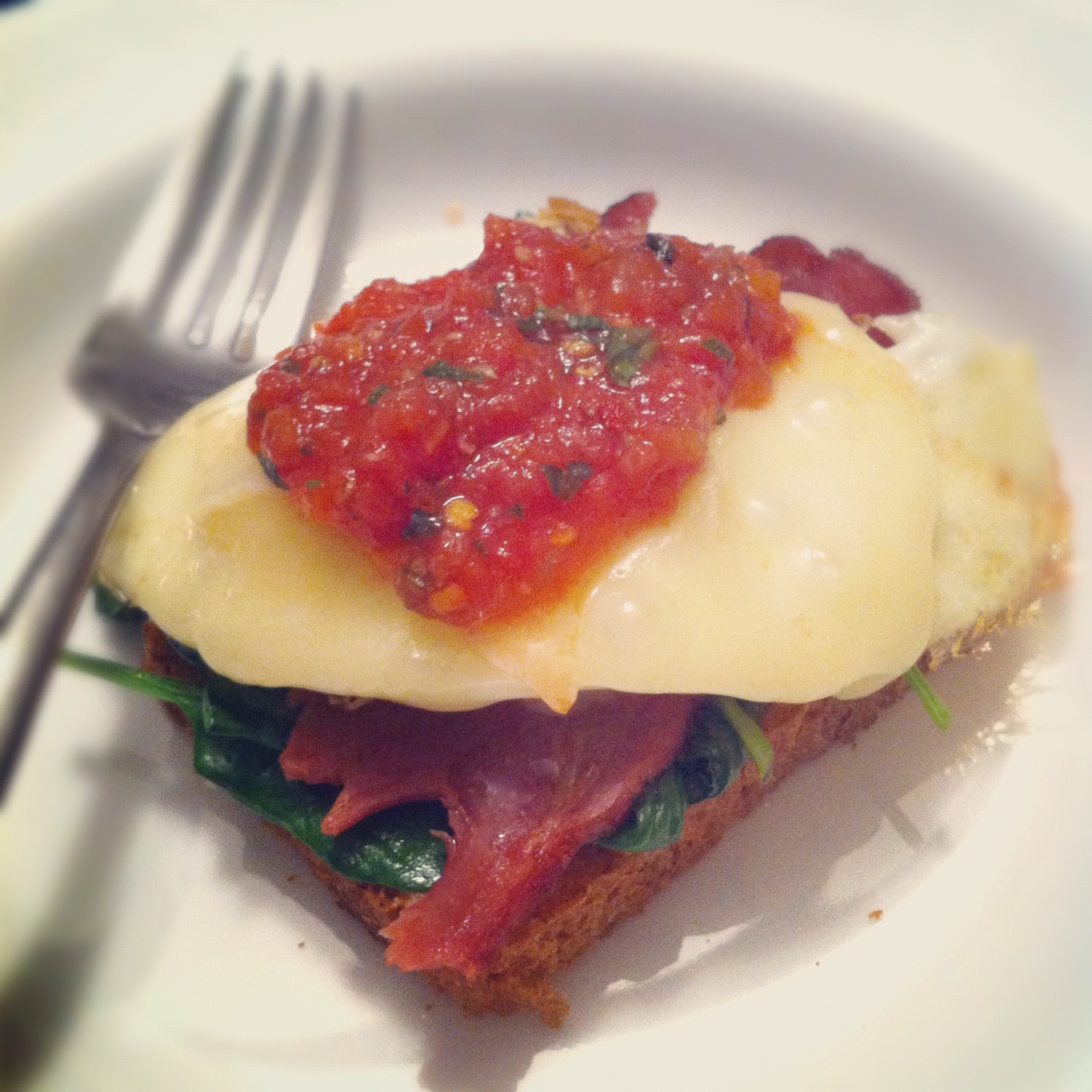 Serves: 1-4
Cooking Time: 10-15 mins
What You'll Need:
1 egg per person
1 slice of provolone cheese per person
1 cup spinach per person
1 slice of toast per person
1 slice of turkey bacon per person
What You'll Have:
Garlic Salt
Salsa or Cholula or Tabasco Sauce
What You'll Do:
> In one skillet heat up spinach with garlic salt.
> In another skillet crack eggs and cook until over-easy.
> While the eggs and spinach are cooking, pop in the toast.
> Place turkey bacon between two paper towels and heat on a microwave safe place for 2 mins.
> Assemble each plate with toast, then bacon, then spinach, and egg.  Top with slice of cheese and let melt.
> Drizzle with salsa/Cholula/Tabasco.
Enjoy!