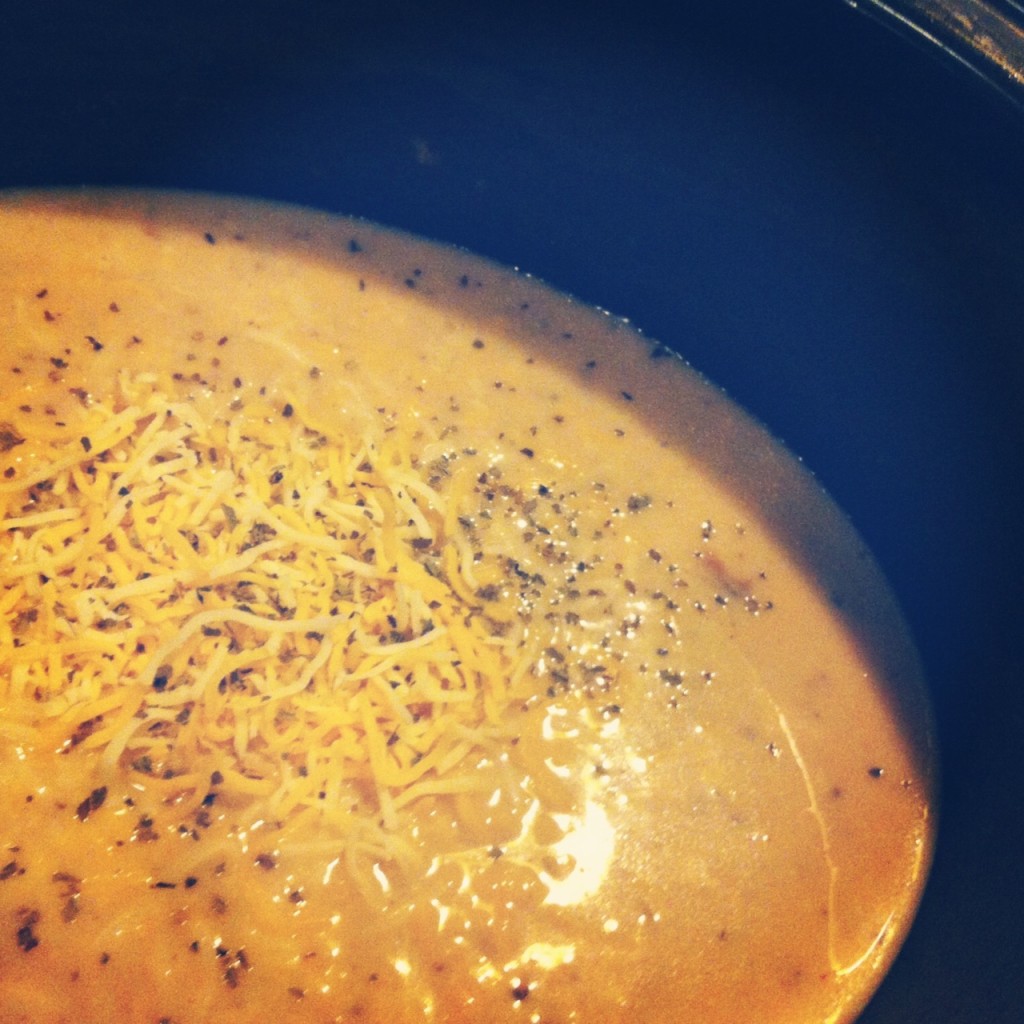 I know what you're thinking… WHAT?!?! a recipe? Yes. I'm back to cooking again and it feels so good! I was getting tired of eating out and quick fast food runs when the craving struck. This week I made salmon and asparagus (a veggie I haven't been able to stomach for 4 months)!
So, anyway, I'm so happy to share one of my favorite recipes — Baked Potato Soup. It's not a very involved soup and it is very hearty, especially with the bacon fat cooked into the onions. Oh yeah, you know you want some.
Serves: 4-5 (depending on thickness)
Cooking Time: 45 min
What You'll Need:
3 bacon strips, diced
1 small onion, chopped
1 clove garlic, minced
3 cups chicken broth
2 large baked potatoes, peeled (optional) and cubed
1 cup half-and-half cream
What You'll Have:
3 tablespoons all-purpose flour
1 teaspoon salt
1 teaspoon dried basil
1/2 teaspoon pepper
1/2 teaspoon hot pepper sauce
Shredded Cheddar cheese
What You'll Do:
In a large saucepan, cook up the three strips of bacon until crisp. Drain the fat, but reserve about 1 tablespoon of the drippings.
In the same pan, saute the chopped onion and garlic until tender (This smells sooooo good — sorry to all the vegetarians out there). Stir in the flour, salt, basil and pepper.
Slowly add in the chicken broth and bring it to boil. Then stir for 2 minutes.
Add the potatoes, cream and hot pepper sauce; heat thoroughly. This soup thickens up quite a bit so if you feel like you need to add some milk or more chicken broth, feel free!
Serve it up with the bacon (or stir that stuff right in there — Nom). Don't forgot to top it with cheese. LOTS.
Enjoy!