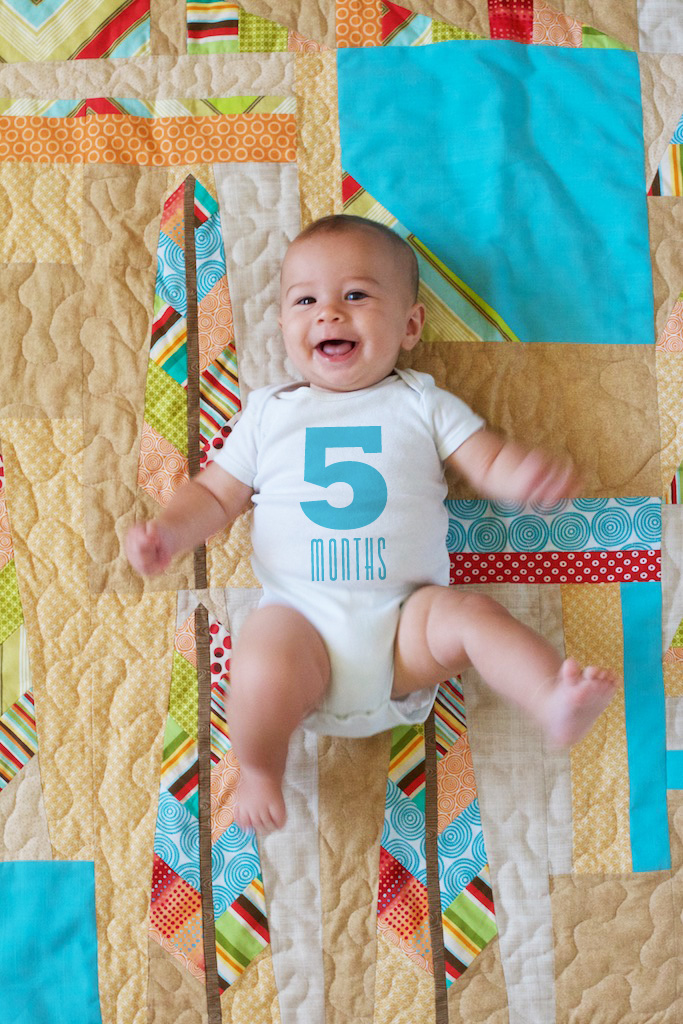 Sammy, you're 5 months old now. And I'm getting better at making your posts timely — only a week late this time. Sheesh.
You are almost half way through your first year of life! This past month was so much fun and you know what they say about time when you're having fun. It's flies! And boy, has it. You continue to be the easiest baby. I thought your brother was an easy baby but you take the cake. You continue to have an extremely flexible schedule but don't mind rigidity. You love trying to figure things out and are very into touching things lately. It's absolutely amazing to see you feeling things out and working them over with your chubby, dimpled hands. I can't wait to see what the Lord has in store for those precious hands.
I'm going to call it: You are not a fan of the beach. You just don't really like water in general. Sitting in the sand, sure. Sitting on a boat in the water, sure. But actually swimming in, playing in, touching the water… No. You don't make a fuss usually but it's obvious it's not your favorite. I like seeing things like this pop up. It reminds me that you're a different person than your brother and that you're developing your own tastes and interests. Again, it amazes me to see you grow more and more into your unique self. I'm so excited to see the man you will become over the years.
This month was one giant adventure. We traveled to Oceanside, took family photos (you were a champ), went to Havasu with our best friends The Cotsenmoyers, and you went to your first birthday party. You also took your first bath with your brother — cuteness abounds.
You continue to be great car companion. You only cry when you crave attention or are hungry. I know, I know… So many people are incredibly jealous of me right now and they should be! You are the baby everyone prays for. And hey, even when you're crabby, you're the baby I prayed for. I love you all the time and you make me proud all the time.
This next month we try our hand at camping. It's going to be another crazy adventure because you can roll over at a moments notice and you've just started "Ricky-rocking" on all fours. I'm feeling like this month might be the crawling month. And then, boy are we in for it! A mobile baby changes everything.
I'm in awe, constantly, at how much you grow and change and inspire me. I'm a better mom because of you and your brother. You both test my patience and I fail constantly. I might say something too harshly, don't explain a punishment well enough, or just feel blue and you both constantly forgive me and love me still. I hope you know I love you too… all the time.
Here's to the next month!
I love you,
Mom