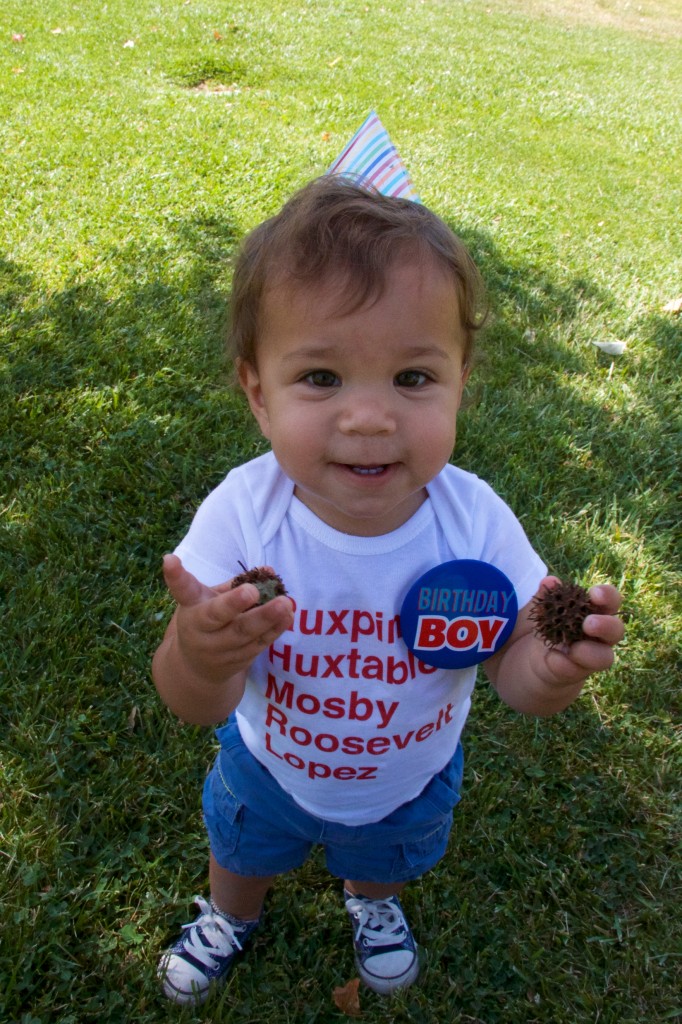 Oh boy, oh boy! I cannot believe we are celebrating our little Teddy Bear's 1st birthday. This year has been such an amazing adventure. Teddy is a giant ray of sunshine. He always brings joy to whomever he meets. We are constantly told that he's a beautiful and sweet boy. I hope he always remains so loving and happy.
We decided to throw Teddy a birthday party with friends and family on Sunday, the 18th and yes, the day after his Daddy's graduation. What was I thinking? The entire weekend was crazy, but I wouldn't have been able to pull it all off without our amazing family and friends.
We reserved one of Teddy's favorite parks and decorated it with balloons, streamers, banners, butcher paper, crayons, and toys toys toys! We had a bubble machine and lots of food. Fun was had by all.
I made Teddy's cake out of pancakes, which I stacked in rainbow colors and topped with cream cheese frosting and sprinkles. HE LOVED IT! He didn't even finish the first pancake, but boy, when the sugar kicked in it was hilarious. His eyes lit up and he gave a HUGE grin. It made my heart melt.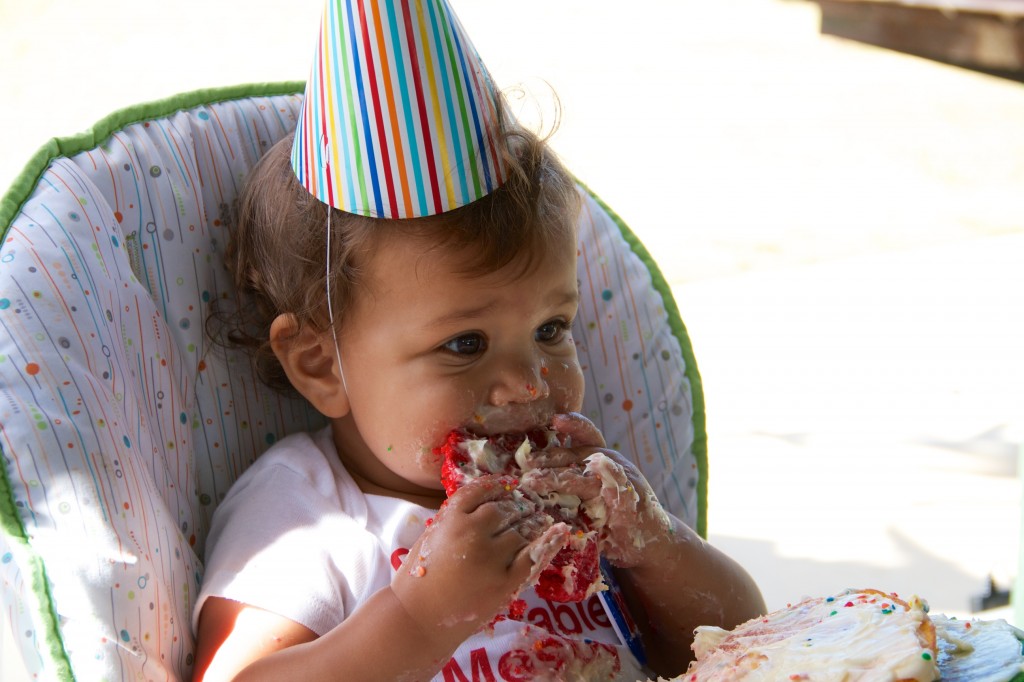 Everyone loves this little guy so much. It's so sweet to me that he has so many amazing people surrounding him, helping us raise him. I don't know where we would be without all these amazing people. Thank you so much for those of you who could come and even those who couldn't! We KNOW you love Teddy and he does too.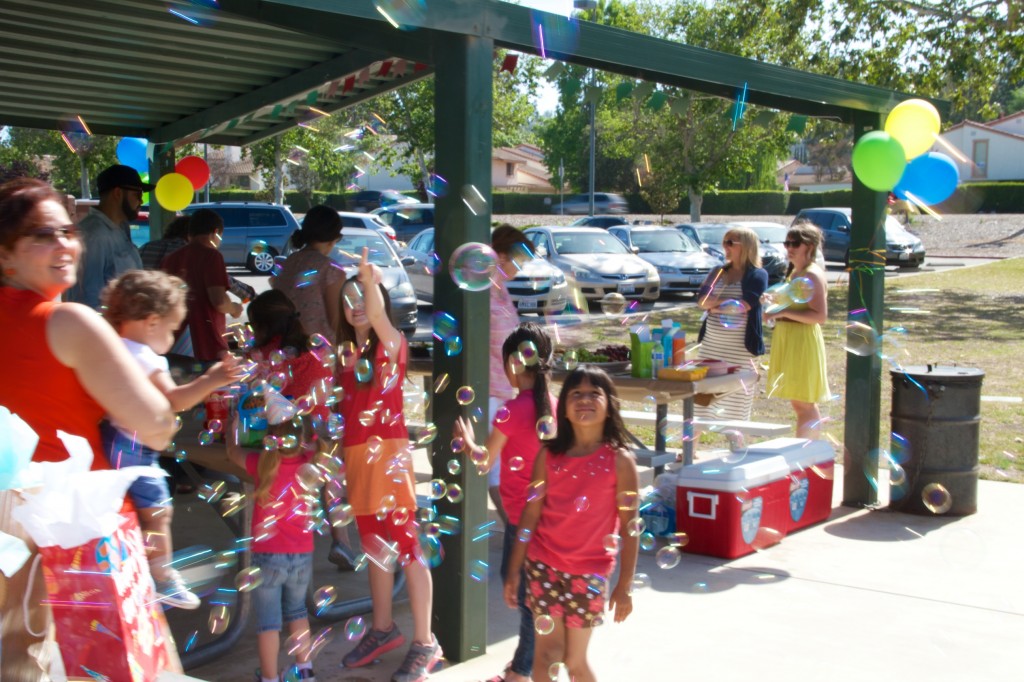 Teddy loved hanging with all his friends yesterday and opening his gifts. Everyone was so generous to give him toys, clothes and diapers. What a blessing to us that is! He pulled out all his toys and my house is a disaster now so, thanks everyone!
Happy first birthday party, Teddy!