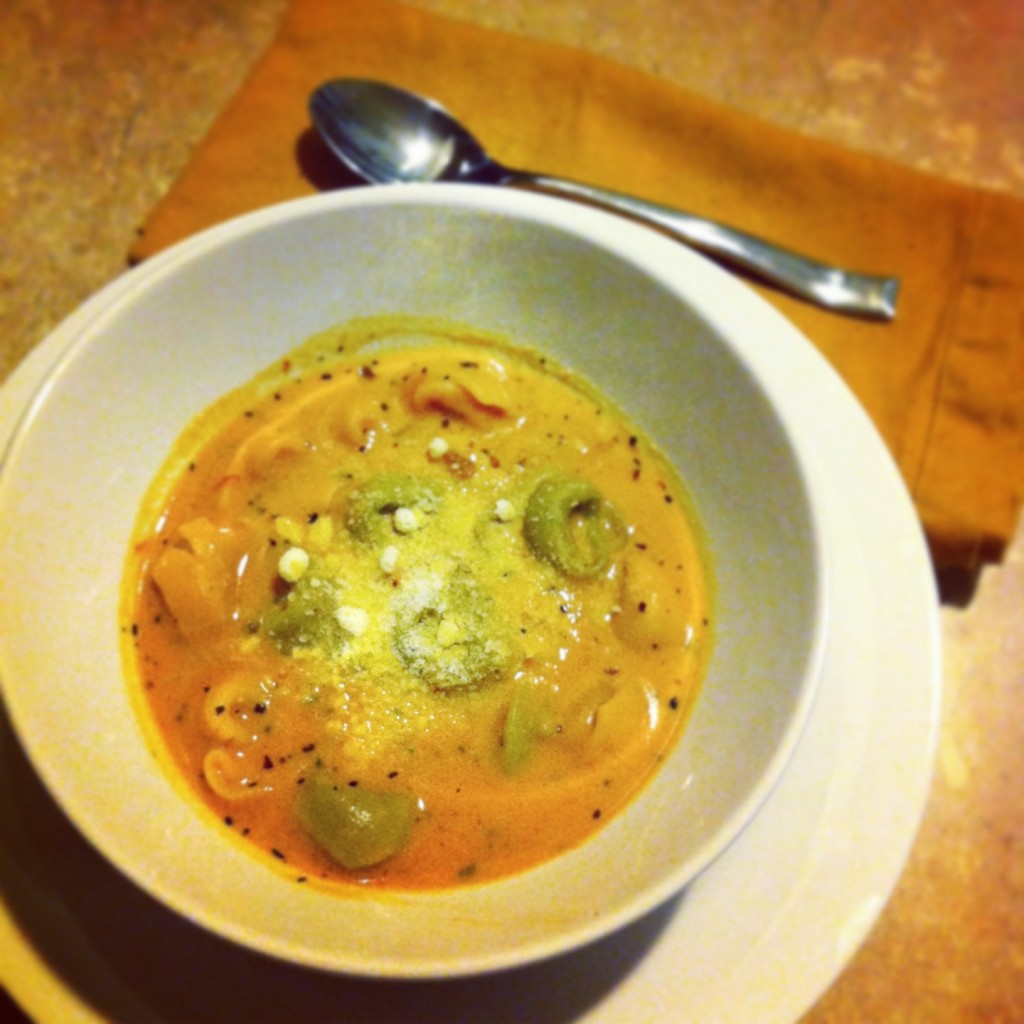 Adapted From Tasty Kitchen
What I love about this recipe is how fast it is! Only 15 mins for a tasty and hearty soup, that's easy to reheat for leftovers throughout the week. Or, a great last minute meal for small gatherings.
Serves: 6-8
Cooking Time: 15 mins
What You'll Need:
3 cups (or 2 cans) of tomato soup (I used Trader Joe's boxed soup)
1/2 cup sun dried tomatoes, chopped
2 cups half-and-half
2 cups chicken stock
1 whole 9 oz package of cheese filled tortellini
1/2 cup shredded parmesan cheese
What You'll Have:
2 garlic cloves, minced
2 Tablespoons olive oil
1 teaspoon onion powder
1 Tablespoon Italian seasoning
1/2 teaspoon salt
1/2 teaspoon pepper
What You'll Do:
Saute garlic with the olive oil in a large stock pot over medium heat until golden brown.
Add in the tomato soup, sun-dried tomatoes, half-n-half, chicken stock and spices. Bring to a simmer.
Once simmering, drop uncooked tortellini into the soup. Cook about 12 minutes, until the tortellini is cooked through.
Serve topped with shredded parmesan cheese.
You can also serve this with a side salad and toasted baguette.
Enjoy!