THE PREPARATION:
We have been waiting for this vacation for so long. We planned for it, saved for it and longed for it. June arrived and we decided that on top of doing a vacation we would travel to San Diego to go to the Zoo, SLO to visit our dear friend who is moving to Portland, Escondido to visit friends who are moving to Seattle, down to Riverside to drop off Boone for the length of our trip and sell our house, because we're insane.
I arrived back from our Riverside adventure with an offer on the house, dog less and dog tired. I knew I would still have Wednesday to clean the house, do laundry and pack. On Wednesday evening Alex offered to stay home so I could go out to dinner with some girlfriends, get a pedicure and see a movie — my vacation had started!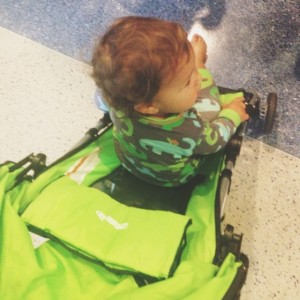 We managed to pack two carry-ons each (a backpack, and laptop bag, a duffle, and a suitcase) and pack all our other items in a large bag that we checked. I was pretty impressed with our packing skills. In the backpack I packed: wipes, diapers, baby powder, small toys, a puppet, books, snacks (no raw nuts/seeds or fruits that we couldn't finish on the flight), an empty baby bottle, gum, our medications in ziplock bags, our boarding passes, identification, and cameras/phones. In the carry-on suitcase we packed our bathing suits and a change of clothes for each of us, just incase our large bag was lost OR we had a blowout/vomit/explosion from any of us or on any of us. We also had a small fold up stroller to push Teddy around the airport and around shopping areas on Kauai — that was a LIFE SAVER. Chasing Teddy around the airport once we let him out of the stroller was insane. This kid doesn't "walk" anywhere… he runs.
Our dear friend picked us up at 5:45 am to drive us to the airport. We greeted her with Starbucks and breakfast (Love on those that love you friends, 5:45 am is God-awful-early). Our flight was leaving at 9:20 am and we had hoped we timed it perfectly because Teddy usually naps at 10:00 am. We figured, get through security while he's a happy guy then let him run all his energy out until we're on the flight. He'll be super stoked during take off, we'll give him a bottle at around 20,000 feet and he'll be out like a light for at least two hours. And guess what, for the most part that was true. Now, some of you may think I'm awful and that's fine. But, I'm just gonna be real. We gave Teddy a little Benadryl about 20 minutes before take off. He had been (and still is) teething and was quite a hot mess the night before we left, so I figured, for my own sanity and that of the other passengers, I ought to give them a somewhat scream-free flight. It worked wonderfully for us (at least for 2 hours).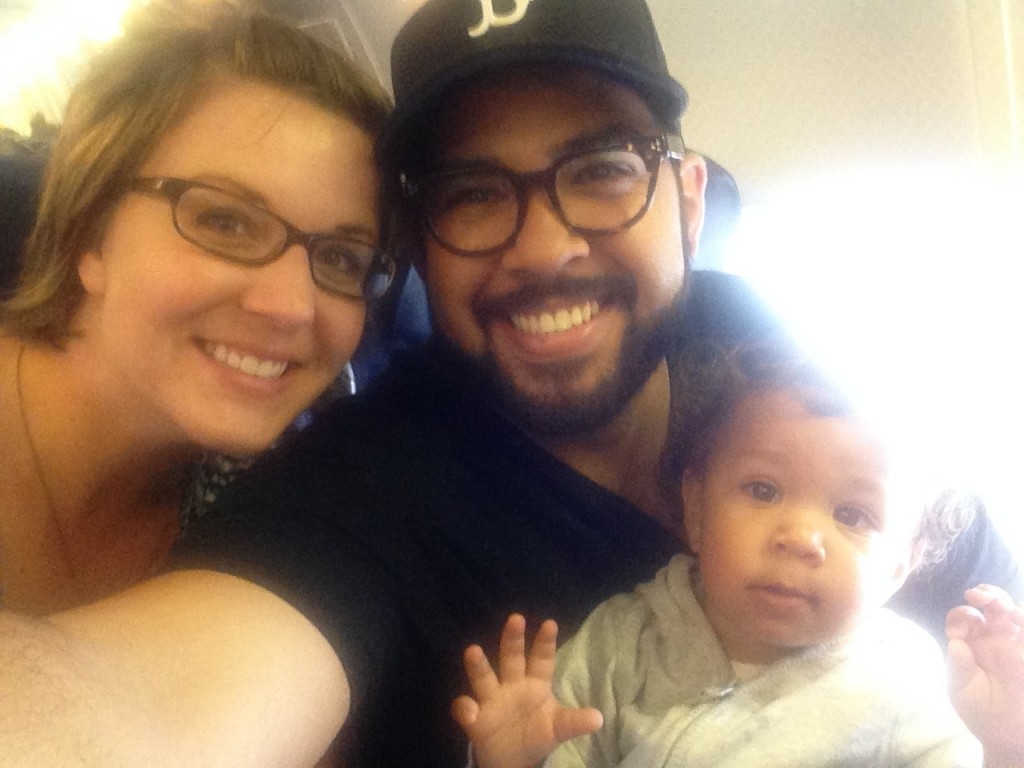 Now, before I get to the flight, let me tell you where we went wrong. First, I completely left Teddy's blankie at home. This is a cardinal sin. Having something familiar during our vacation would have made the sleeping transition and the flight so much easier. Secondly, and for whatever reason, it wasn't notated on our boarding passes that we were traveling with an infant. We still have no idea how that happened because when we bought out tickets we notated that. So, after we checked in, checked out bags, and made the long trek through the security line we were stopped because Teddy wasn't accounted for. Then, Alex had to go alllllllll the way back to the front desk where there was ONE attendant to get our boarding passes changed. So, note to self and others — make sure that if you are traveling with an infant (a child under two who doesn't have their own seat) that it is notated on your boarding pass.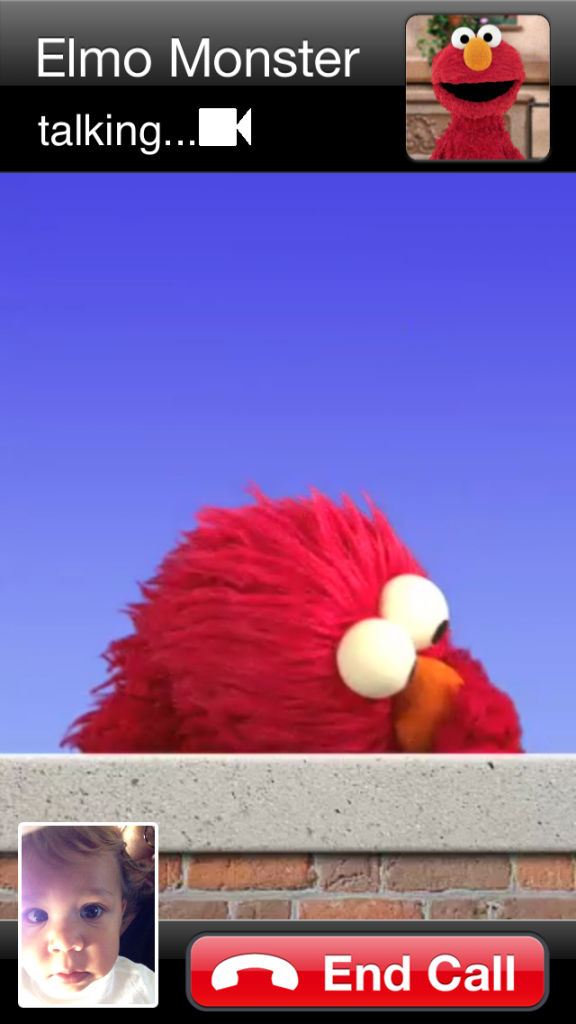 Onward and upward we went! The flight from LAX to Lihue Airport is 5-6 hours depending on the weather. Ours, luckily, was only 5 hours and 9 minutes. Thank you Lord. I could not have handled any more minutes. Teddy was fantastic. The flight attendants were so helpful in getting me milk when I needed it and coming by to smile at Teddy. As I mentioned, he slept for two of the five hours in my arms like an angel. I was able to enjoy a snack, the majority of the in-flight movie and even treated myself to a little in-flight soda. Then… he woke up and he was ready to play! We were able to entertain him with toys, books, pictures and videos on our phone and (GOD BLESS) the "Talking Elmo" app. We also sat next to this sweet 10 year old boy who made faces at Teddy the whole time and made him laugh. Then, when he couldn't handle sitting anymore, I let him walk up and down the cabin so he could say, "Hi!" to every single person on the plane and touch every isle dwellers leg. And I changed his diaper twice, just so the poor kid could have a change of scenery. FINALLY, it was time to land.
Teddy loved the take off and landing, but he could only be entertained for so long by clouds, clouds and clouds during the flight. He "Ooooed" and "Awwwed" over the blue water, the planes wings, and when we came in for the landing. WE MADE IT!