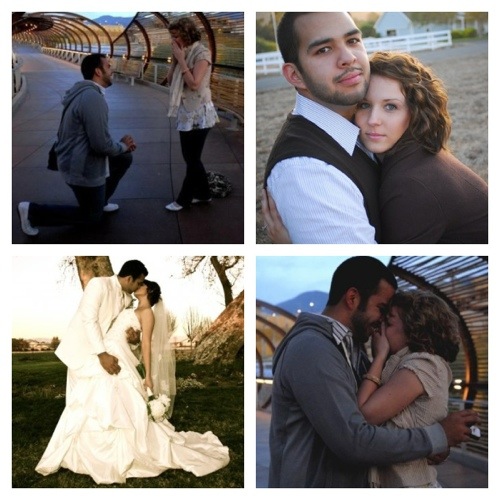 Alexander Lopez,
5 years ago today I was waiting in a room all by myself in a wedding dress, holding a bouquet and thinking how the rest of my life was going to change in a few minutes because I was going to be marrying you. My Dad came in and we walked towards the aisle. As soon as I saw you, my feet turned into roadrunner feet and I couldn't help running!
My Dad had to hold me back and he said, "Slow down sweetie."
And I said, "I can't!"
I saw you and I just knew. I was making the best decision I ever could. The ceremony was a blur, except for our time of communion together where it was just us for a while. You prayed for us and our life together and our future children. I fell in love with you all over again.
We have been through so much together since that day. We've moved 5 times in the last 5 years. And collectively we've held 4 different jobs. We have prayed for God's divine order over our lives and He's been faithful (even in things we didn't understand) to provide for us just as much as we've needed.
Now, 5 years later, we are expecting our first baby. Our first son. You are going to be an amazing father because you are an amazing husband. I could not ask for a better person to be sharing this responsibility and joy with and I cannot wait to see how he will become and amazing man because he was raised by one.
I love you and I am so looking forward to what the next 5 years will bring.
Happy Anniversary my love,
Bubbie