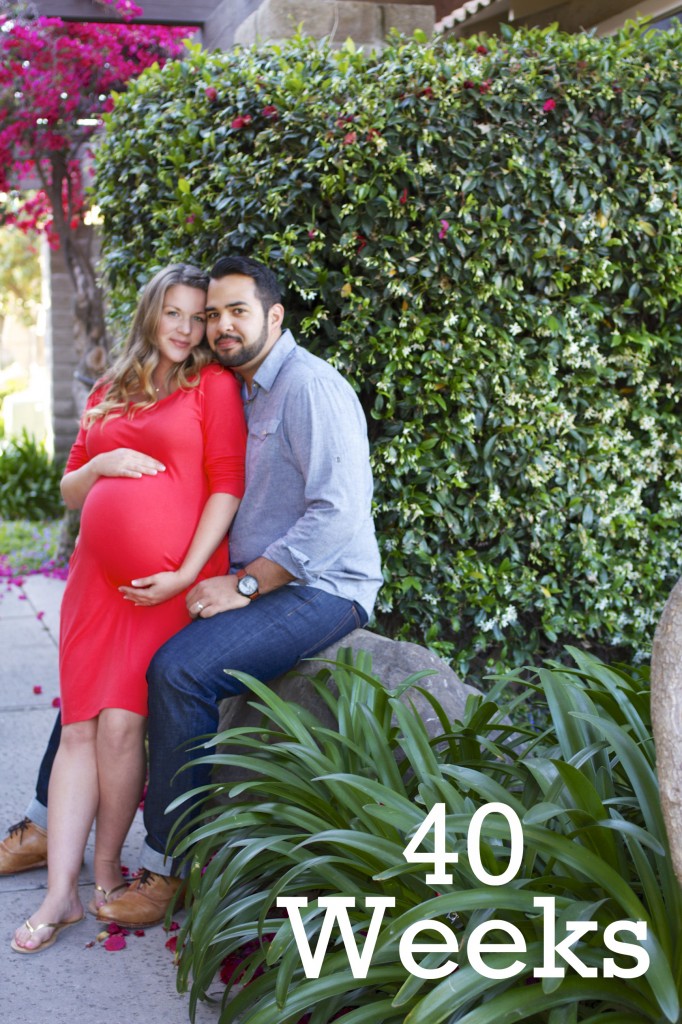 Kid, we made it. 40 weeks of pregnancy; just you and me and of course your Dad who dealt with all the ups and downs of it. Teddy, it's been real but let's get this thing started shall we? I know you're good and comfy in there but Mama needs some room to breath and this carpal tunnel has gots-ta-go!
I've really enjoyed having you in my womb. Honest. Dad said something the other day that totally made me cry. He said that you and I have had these last 9 months of special bonding time that no one else is ever going to get to experience. It's like I got my own personal time with you before you were even born. I know your habits already, which side you like to sleep on, and noises you do/don't like. You also started doing this funny thing that Dad and I call "starfish". We seem to stretch out your arms and legs at the same time (yes, it's kind of painful since you don't have a ton of space) and move them around. We keep telling you there is LOTS of room out here if you want to join us!
I am really looking forward to seeing your sweet little face though! I wonder if you'll be dark or light, what color your hair will be, and your eyes. I've always imagined you as a mini version of your Dad so I'm excited to see if you have any of my traits. So, let's get this show on the road huh, kid?
*          *          *
I can't believe this pregnancy is about to come to an end! I'm ready for the next phase; as much as  I can be. I've never experienced labor or postpartum so I'm not entirely sure what to expect, but I have really appreciated all the wonderful advice I've been receiving from other moms who have. I know this week is going to be a long one while we wait for Teddy to make his appearance, but I seriously can't wait to be a mom.
I said it in my Mother's Day post but I've ALWAYS wanted to be a mom and I always thought I would have two boys. We'll see I guess, but so far we're off to a good start! For me, it's been crazy to imagine myself NOT pregnant — I've been pregnant for 9 months (40 weeks)! Considering there are only 52 weeks in a year, that's crazy!
Throughout this pregnancy body has responded pretty normally. I had morning sickness and carpal tunnel and heartburn, but I have loved that I haven't gained a ton of weight and that my stretch marks have been minimal. Funny story though, I keep imagining that after the baby comes out, my stomach is just going to turn into this hallow sack and hang there for the rest of my life, to forever be stuffed into some high waisted mom jeans and I will never, ever, ever wear a bathing suit again. Hah! But, then I also imagine myself being a bit more relaxed with myself. You know how we women are super critical of ourselves! I actually imagine cutting myself some slack after bearing a child and saying, "Eh, good enough!" I know there will be days where I feel both feelings, but you know what? I am really proud of my body for the sacrifices it's made to grow this little one! It really is amazing.
Soooooooo, the next time I write Teddy will be here hopefully! I can't wait to meet him.
Love,
Leelo and Ander +1