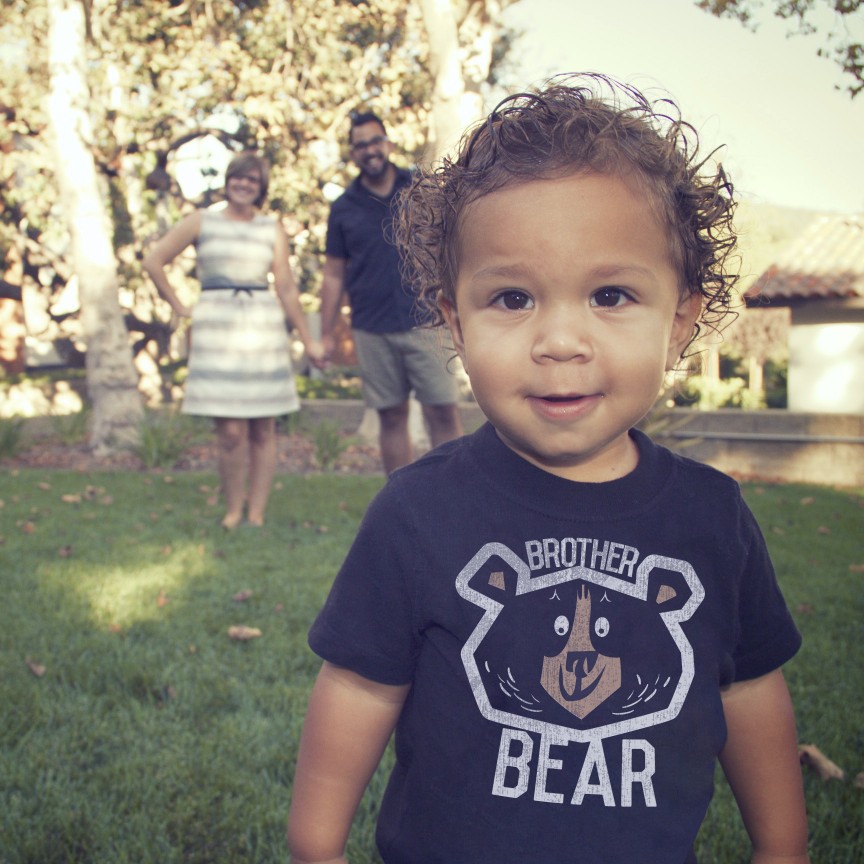 We are having another sweet little baby! We can hardly believe it! This Mama Bear could not be any more excited and nervous and anxious and tired. Papa Bear is freaking out and also so excited. Brother Bear has no idea what is about to happen — boy, is his life about to change.
I found out I was pregnant right before I left for the Havasu trip with the Cotsenmoyers. I felt off and was early, but I wanted to know for sure. So, I took and test and it was sooooo positive. I was beaming and I couldn't wait to tell Alex — except that I was about to tell him, "Hey! I'm pregnant, now I'm leaving for a week and won't see you. Have fun!" I couldn't bring myself to tell him right before I left. I decided I would just keep it on the "DL" for a week. No one would suspect right? Right? WHO WAS I KIDDING? Do you KNOW my best friend Amy? I wasn't even there two days before she cornered me in her bedroom accusing me of being pregnant. I tried so hard to play it cool but I'm such an awful liar. She hugged me and we cried for like two seconds because our children were screaming from the other side of the closed door.  We proceeded to have a great trip and Amy kept my secret very well.
I came home from my trip on Friday and I had wanted to tell Alex that evening on a date. As things do, it didn't work out so I waited until Saturday. We were supposed to have an inspection on a house that we are interested in and so I thought I would do the whole "bear present" thing again and have the bear with a balloon in the possible nursery of the house. Then, I started second guessing myself. "What if we don't get the house?" "How am I even going to pull this off anyway without him figuring it out?" "What if the baby doesn't make it and I made such a huge deal about it?" Clearly, I was overthinking it. So, I started getting a bit overwhelmed by the idea of taking on a huge project house with this little secret growing away in my uterus. I just had to tell him. So, on Sunday morning Alex was making me breakfast in the kitchen, gave me a fresh cup of coffee and as I hugged him I said, "Whatever we decide to buy, it has to have a least three rooms."
He looked at me with wide eyes and said, "ARE YOU PREGNANT?"
"YEAH!"
"I need to sit down."
His whole perspective changed. Suddenly, this thing that we were planning for became and actual reality! So, we're still on the hunt for a house and praying for the right direction. All we know is, God's timing is perfect and we are beyond excited.
Little one, we are so excited to watch you continue to grow!
Love,
Mama Bear, Papa Bear and Brother Bear