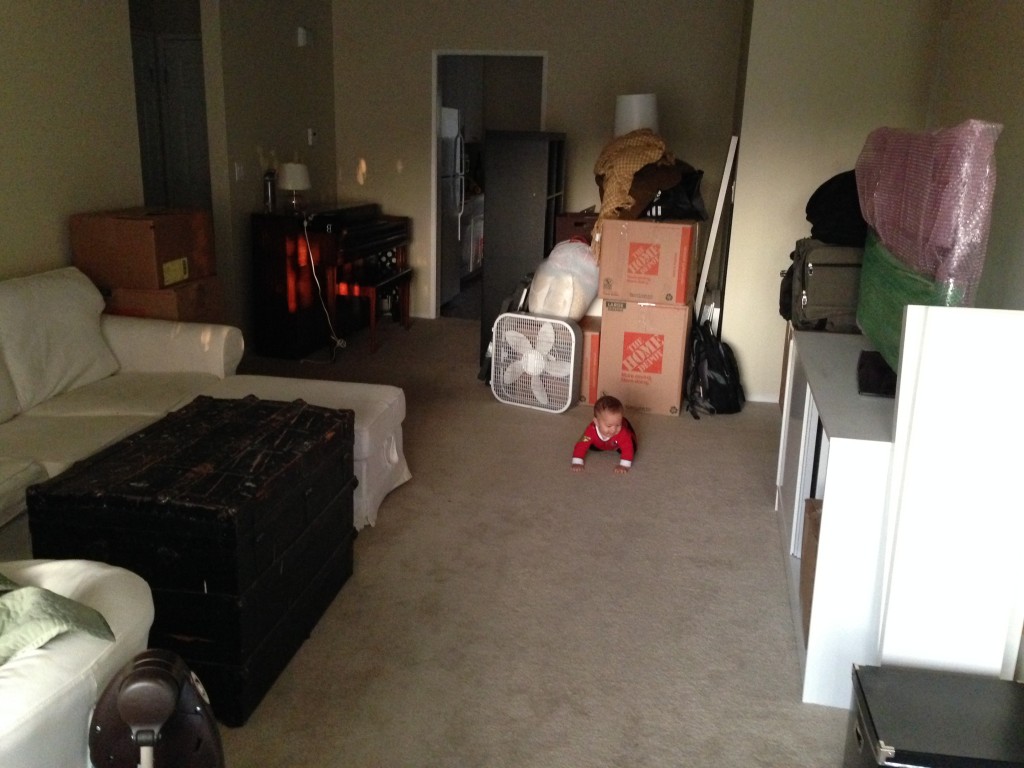 Are we insane? Yes… yes we are. Moving with a baby is HARD. Packing is a joke, cleaning is non-existent and so is rest. Any time Teddy was sleeping I was packing/organizing/cleaning. But the reality is, I have a part-time job and a full-time job being his Mom. Alex has a full-time job and a full-time school load AND he's a Dad! So, when our lease was up we really had to consider if moving was going to be an option for us, or if we should just renew our lease.
Alex began the process of looking for a new place, just to see what was out there and what our options were. He spent neither every lunch break for a week looking at places. He narrowed it down to three places and made a spreadsheet (because that's what we do) comparing them all. Together we decided on apartments in TO, 7 mins from Alex's work, close to church and our doctors, and the mall. It's a one bedroom with a den (for Teddy), central A/C and a washer/dryer AND dishwasher. It has everything I needed to feel good about making a move. So, the packing began.
My parents and Creswell came out the weekend before the move and we kicked the crap out of packing. Every single thing was packed except for essentials. It was a huge blessing and I still can't believe we were able to get it all done in two days with a baby. Teddy was a champ but definitely was having a bit of a panic attack at us packing everything up. The poor guy didn't understand what was happening to his house!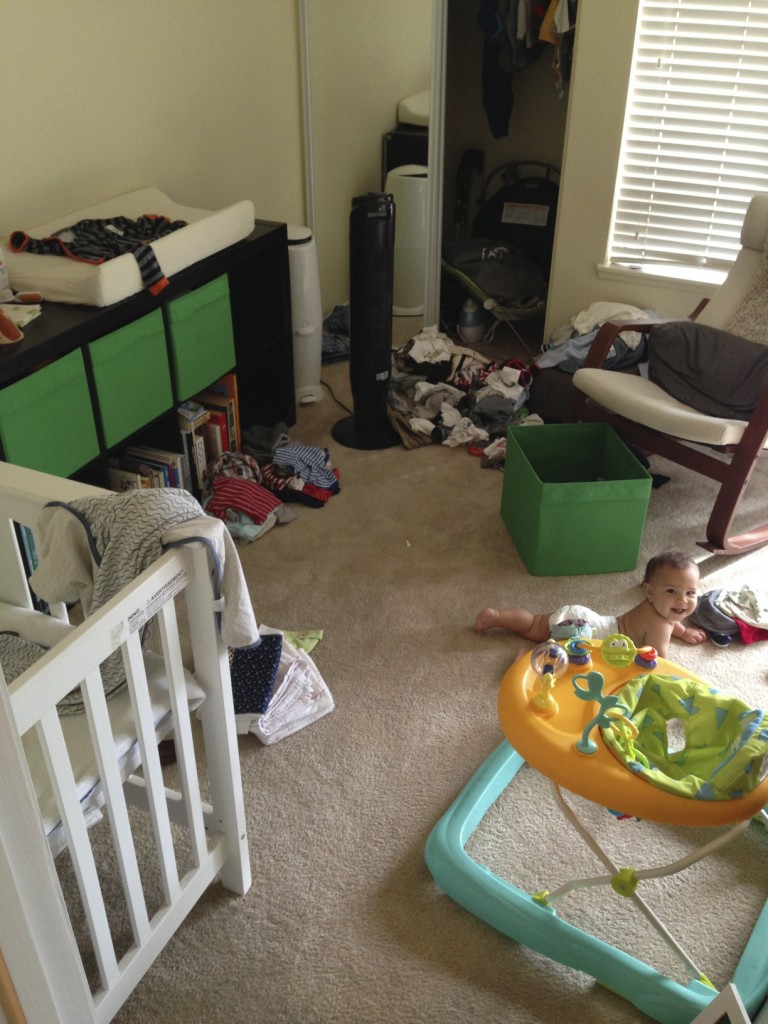 Then throughout the week Alex and I began packing up the essentials. The weekend rolled around and we had family come visit. We celebrated Nana and Papa's anniversary and also attended church on Sunday. Everyone thought we were crazy. Maybe we were, but our time with our family and church family was precious. On Sunday, after church, Alex got the UHAUL and a bunch of church friends met us at our apartment (6 to be exact). It took all six of us and Teddy 6 hours to move all of our things from the old apartment to the new apartment. Did I mention that this new one is an upstairs unit? I didn't? Oh. Did I mention that we might be crazy? I did? Oh…
4 of the guys lugged our bed, or couch, out table, our entertainment unit, Teddy's crib and our PIANO up the stairs. I couldn't believe it. All in 6 hours time.
This past week I've had so much help unpacking the place. Almost every day someone has come over to either watch Teddy so I can unpack or help me unpack while Teddy is napping. I can't say it enough, WE ARE BLESSED.
The new place seems to be agreeing with us. I absolutely love it and Teddy is warming up to it as well. In fact, he's finally sleeping through the bulk of the night now in his own room. For the past four nights he's only woken up once. I've enjoyed the sleep and the extra energy I've had to be able to work and unpack. Again, we're blessed. And also, crazy.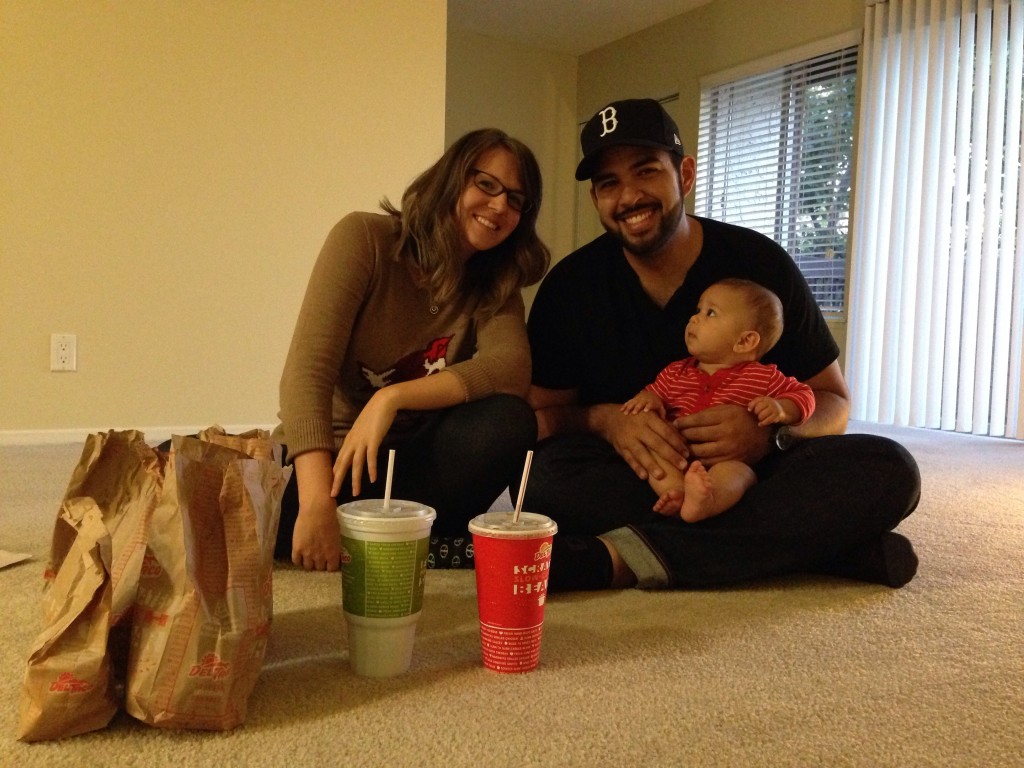 Our family tradition. We always have Del Taco the first meal in a new place.