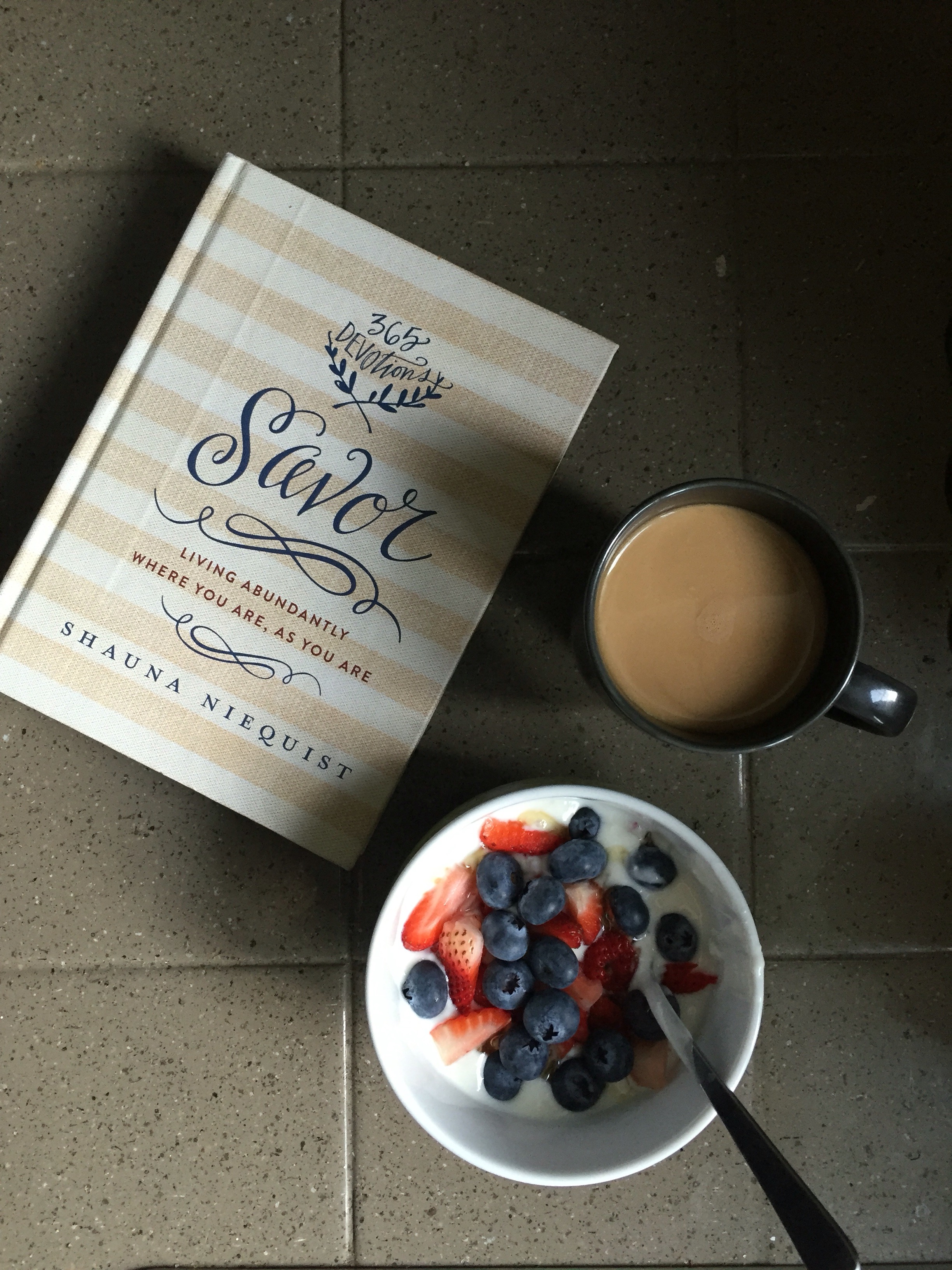 Every year our pastor takes us on a journey of walking with God through selection of "One Little Word (OLW)". Each year around November/December I begin to pray about what that word might be. This year, the Lord put on my heart the word "joy". I wasn't excited about it. I wanted some profound word like my last two "acceptance" or"rooted". Those sounded like words for which someone gave much thought. Earth shaking. Awakened.
Joy? Joy sounded like a word someone would pick out of the air without thinking. "I don't know what word to choose, so I'll pick 'joy'." Nevertheless, it's the word the Lord has for me this year. So, I began to pray on it.
One of the amazing things about the journey we do as a church is that we don't just pick a word and then cast it aside to be reviewed in a year. We all ask each other, throughout the year, "How is it going with your OLW?" We hold each other accountable in a completely shame-free way because we want to see God working in the lives of our friends and family. We love each other, truly.
To be completely honest, my journey with my one little word hadn't really begun until now. I've toiled over it. I think about it constantly, but God hadn't really jumpstarted my journey into joy until today. Today I was reading my devotion, something that's very rare as a mother of two little kids who are early risers. In my devotion there are five minutes segments with one verse, two paragraphs, and a call to action at the end. Today's title for my devotion was "the whole story". The passage selection for today was Romans 8:18, "I consider that our present sufferings are not worth comparing with the glory that will be revealed in us." Now, I look at the word sufferings and I think "yes my day is hard, but I'm not really suffering in the way that I think of suffering." The suffering I experience is more day-to-day "sufferings". One of my kids doesn't like the breakfast I've prepared, one is torturing the other one, someone pooped their pants, the dishes aren't done, I don't remember the last time I took a shower, etc. But, I'v always struggled with the idea that motherhood equals suffering. I'm sure that whole part is an entire blog post in itself, but my point is that even though my sufferings may not be monumental, in small ways I am toiling throughout the day. I get discouraged. It's hard not to be when raising a two-year-old. I love my kids very much but man, they can be pretty ungrateful and mean.
The writer of this devotion takes from the passage that God makes all things new. That essentially there's one part of this passage but there's also a second part to the passage. The first part is suffering, but the second part is Joy. If we only tell the first half of the story it's incomplete. All of life is not suffering. She talks about a period in her life where she was going through the motions, she "wasn't in a crisis of faith", but she realized that the story she was telling was incomplete. She says, "I had been telling the story about how hard it was. That's not the whole story. The rest of the story is that I failed to live with hope and courage and lived instead a long season of whining, self indulgence, and fear."
Yes! That's me. It's so easy to fall into this rhythm of complaining when you're mother. Mostly because, it's really hard to be one. It requires your entire being. Your body, your mind, your energy. It can truly be taxing. I often say to people, "I never really understood what 24/7 meant until I became a mother." It's this painfully beautiful dance between thinking about your beautiful children every second of the day and worrying that something awful happened to them every second of the day. It's simultaneously stress inducing and rewarding. But that's just it… I feel as though so often I focus on the sufferings part, that I forget the joy part.
So, this is just the beginning of the journey. But I'm taking a step and turning the page so the rest of the story can be revealed.
Lord, guide me through this journey of finding joy. Continue to reveal the story to me. The whole story. Thank you for your word, thank you for loving me, thank you for your patience and kindness with me. Help me to be the woman I'm capable of being. Amen.