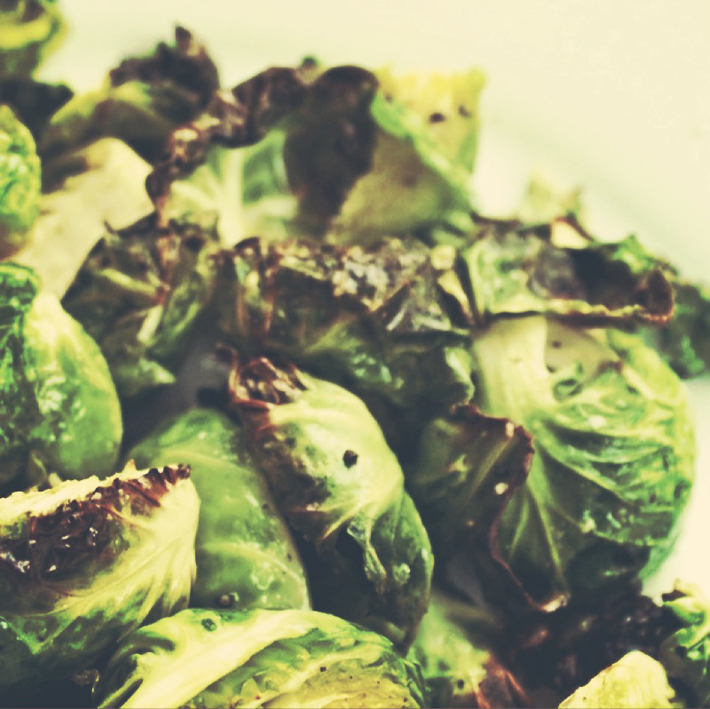 I know what you're thinking… "What in the heck?! Brussel Sprouts? NO."
Well, I'm here to tell you, "YES!" These little super foods are actually super delicious. Hear me out, I'm not talking about steamed and mushy brussel sprouts. I'm talking about olive oil and garlic and roasty-toasty brussel sprouts. Its amazing. I promise. Even my husband likes them.
Serving Size: 2-4 (but probably 2, because you'll want to eat them all!)
Cook Time: 20-30 depending on the size of the sprouts
What You'll Need:
1 Bag of Brussel Sprouts
2 Cloves of Garlic

What You'll Have:
Olive Oil
Salt
Pepper
What You'll Do:
> Rise sprouts and cut ends. Then cut into halves or quarters, depending on the size.
> Mince 2 cloves of garlic.
> Place sprouts in a Pyrex dish with olive oil and toss.
> Sprinkle with salt and pepper to taste.
> Roast for 25-30 mins, until just browned.
> Toss in minced garlic and roast for an additional 5-10 minutes until sprouts are browned.
Enjoy!