This tasty salad is extra filling. Add whatever your heart desires, but these are some of the ingredients I love.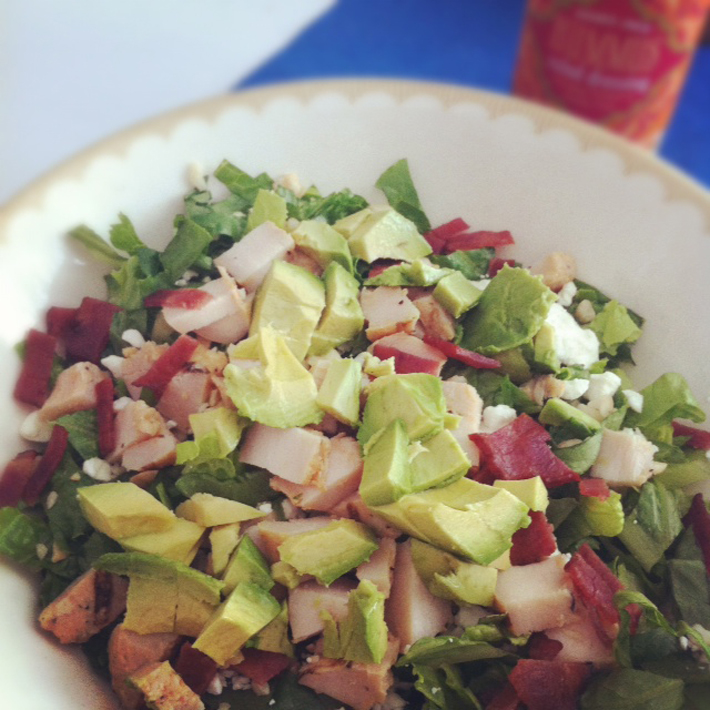 Serving Size: 2
Prep Time: 10-15 minutes
What You'll Need:
Romaine
TJ's Precooked Chicken
Canned Corn
Avocado
Turkey Bacon (optional)
Canned Black Beans
Shredded Cheddar
Trader Joe's Parmesan Ranch Dressing (surprisingly low cal)
Tomato or Rosted Red Pepper (optional)
Lime wedge
What You'll Do:
> We buy the "heads" of romaine, so simply chop it up and place it into a large bowl.
> Layer in the precooked chicken
> Add 1 cup of corn
> Add 1/2 an avocado
> Add 1 cup black beans (rinsed)
> Add 1/4 cup shredded cheese
> Add chopped tomato (optional) or roasted red pepper
> Garnish with chopped cooked turkey bacon (optional) dressing and lime wedges.
Enjoy!