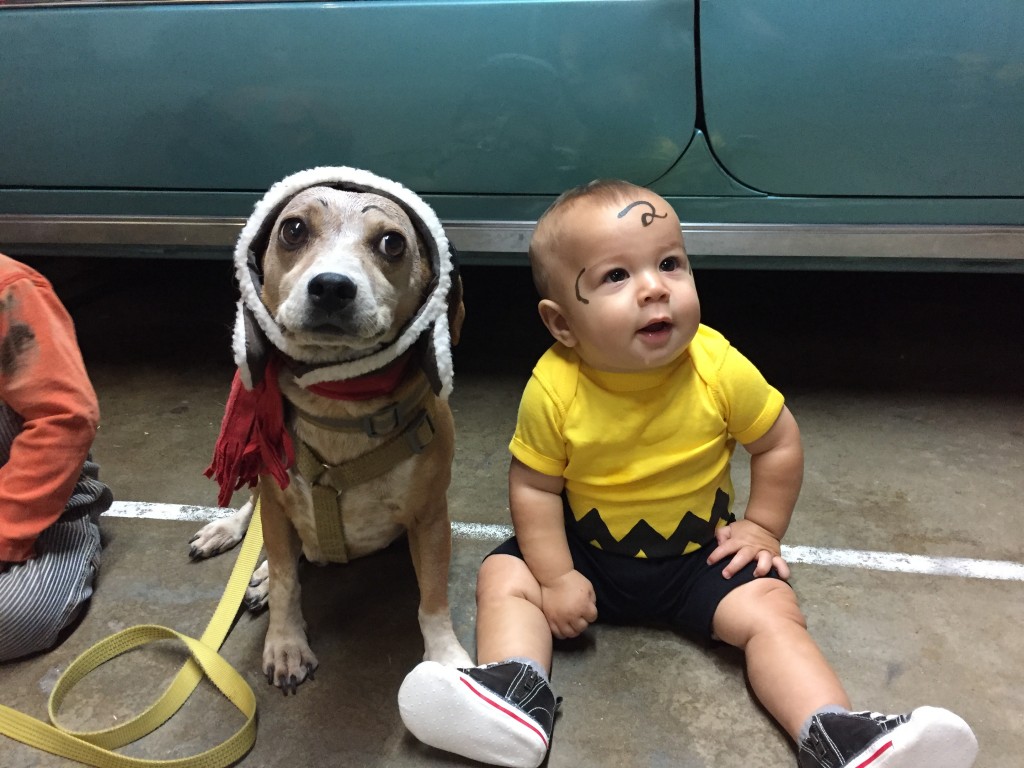 We debated what to do for Sam's first halloween — a family outfit? just the boys? with Boone? But, then we decided… We've joked for a while now that Sam has a "Charlie Brown" head. So, we just went for it!
First off, what was really fun was that a local church was having a "Trunk-or-Treat" on the Friday before Halloween, so we really got to dress the boys up in two costumes. At the event, people decorate their trunks in different themes, have games, and pass out candy. Teddy had a blast. Sam just smiled at everyone.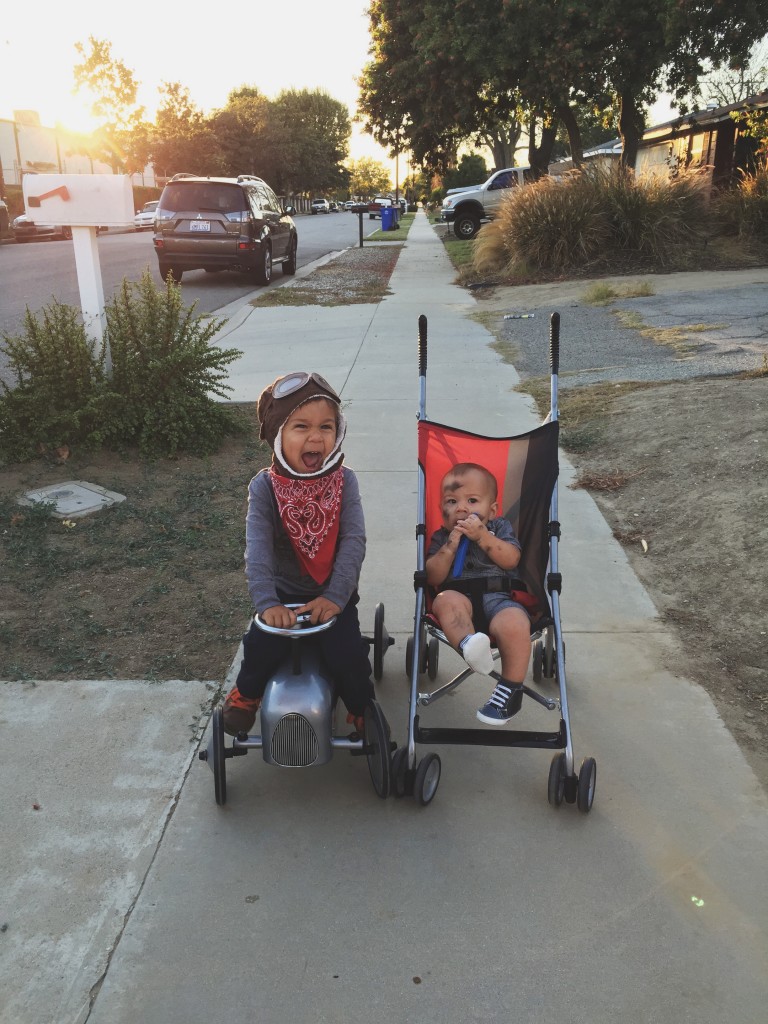 On Halloween night, we went out to dinner and then came home to get the boys ready. We decided to make it an all kids event (dogs included) and had the whole gang! Sam, our star, was Charlie Brown, Boone was Snoopy, Teddy was PigPen and Rusty (Nana and Papa's dog) was Woodstock.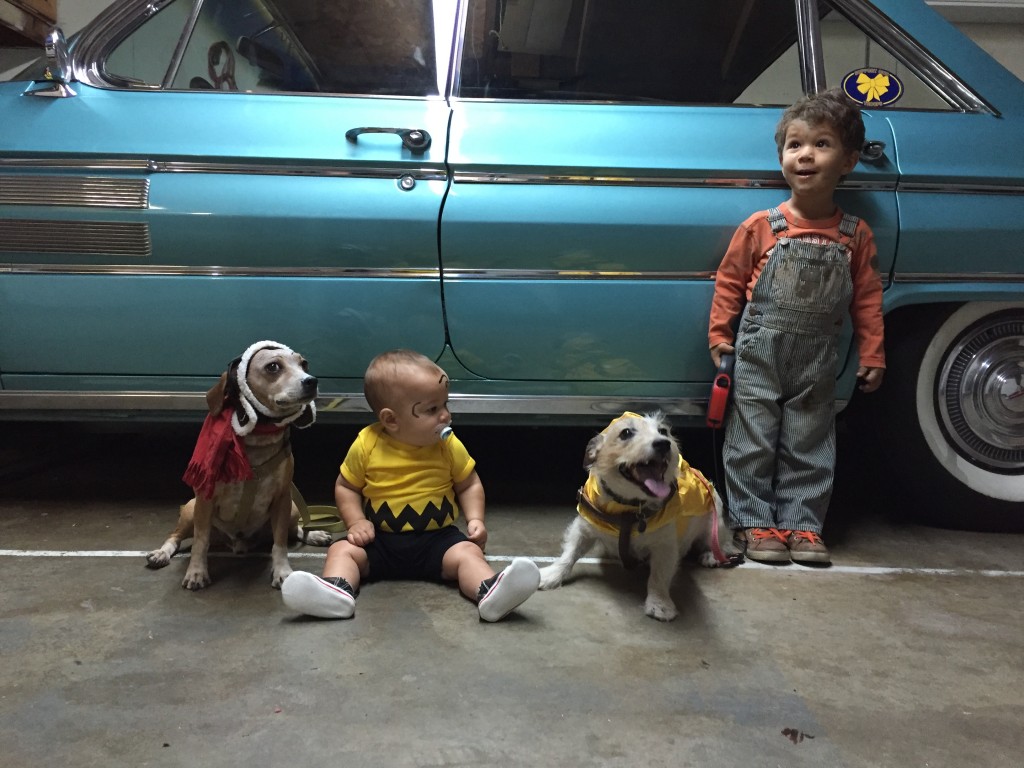 I mean, come on. If Sam isn't the perfect Charlie Brown, I don't know who is!