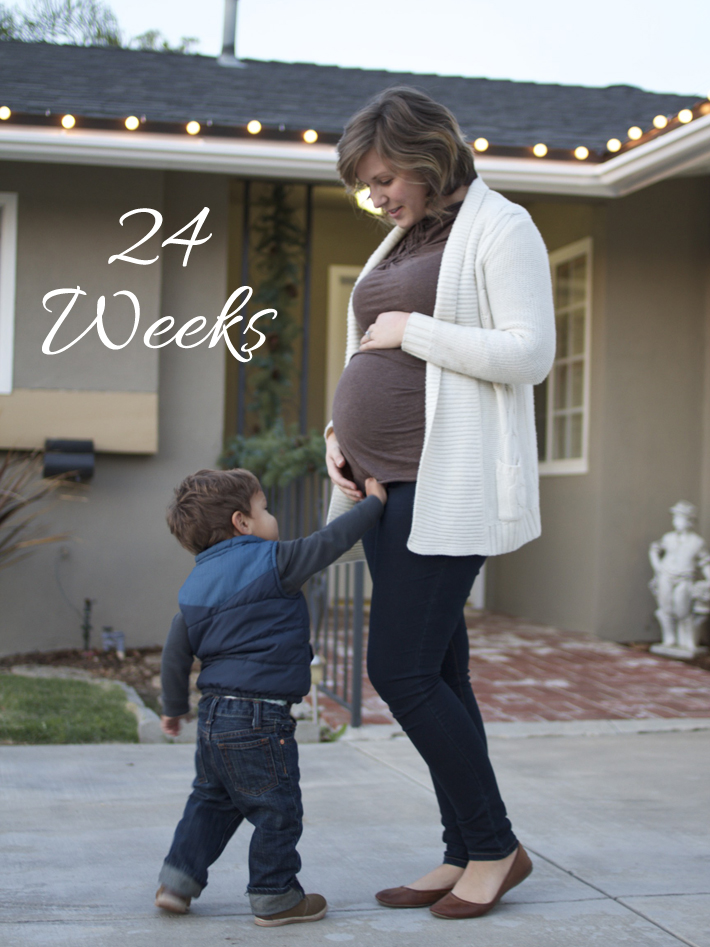 Little baby, we've crossed the halfway mark and we're rocking the second trimester, you and me. I'm pretty positive you're a boy, although everyone (like pretty much everyone) says you're a girl. Your kicks are so strong! Any time I take a second to slow down from chasing your brother around you make your presence known with a swift kick to my bladder or any other internal organ you happen to be next to. I LOVE your kicks though. I'm so happy to have the constant reminder that you're alive and well.
I have crazy heartburn with you, just like I did with your brother so I'm guessing you'll have a full head of hair too. I haven't had any super weird cravings or carpal tunnel which has been fantastic (however, a slight addiction to coca-cola thanks you).
I can't believe we're full swing into the Christmas season already, then into the new year and THEN in three short months you'll be here. Wow. I'm really enjoying this pregnancy and enjoying cherishing each moment with you until you come into our lives in a crazy way!
*          *          *
Wow! I cannot believe this pregnancy is already almost half way over. This being my last, I'm trying so hard to take it all in and remember each thing. However, I'm already realizing that splitting attention between two kiddos (even with one in utero) is proving to be an interesting task. People will occasionally ask me, "So, do you feel like you're ready?" And all I feel like I can say is, "I have no idea!" And truthfully I'm just not entirely sure there's a way to prepare for life with multiple children.
This past month has been insane — to put it mildly. This month we put an offer on a house, got it approved, went through the inspection process, counter offers and closed escrow all this month! We moved in just this past weekend and the process went incredibly smoothly. I still am in shock that we own a home. It's ours.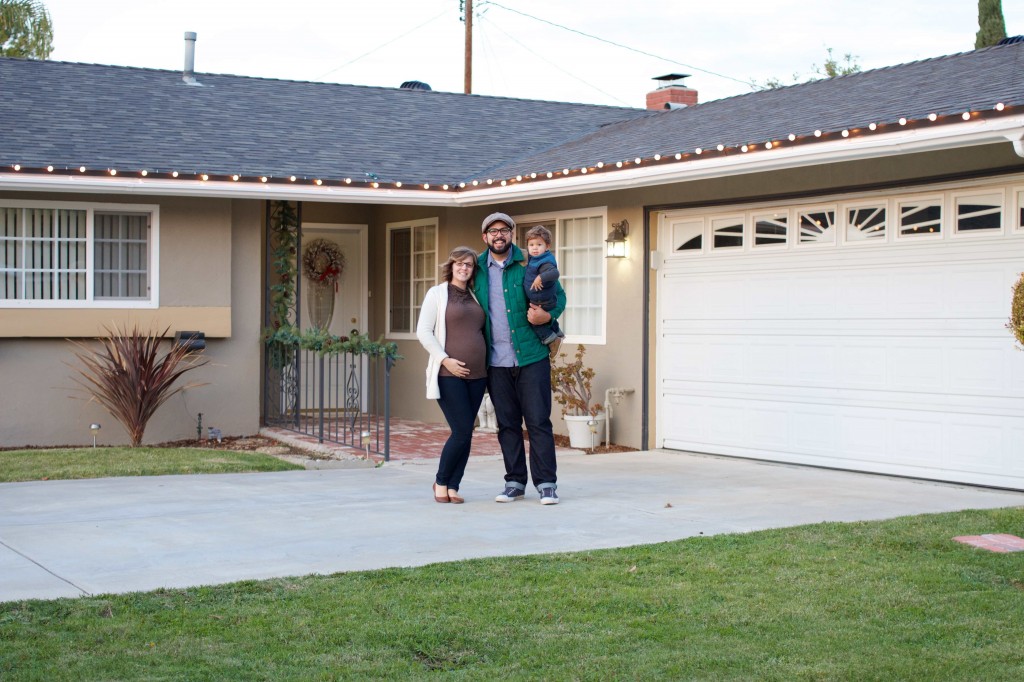 I'm nesting like crazy which is good because there are so many boxes to unpack and so much to get ready before this baby comes. But, I've been struggling with sciatica this time around. It's something I haven't experienced in past pregnancies and I don't quite know how to deal with it. I only seem to notice it when I sit or lie down. It always starts to feel better but then there is a burning sensation too. So, as long as I'm on my feet most of the day I don't really notice it, until my left side of my body twinges or I get numbness. Then I have to stop and ice my back.
Our new house is so great! It has 4 bedrooms, 2 bathrooms, a sunroom and a small office. The backyard is small and manageable. I LOVE IT. I've been pinning ideas like crazy on Pinterest and I can't wait to tackle each little project one weekend at a time. Our neighborhood is so great. I've met two of the neighbors so far and I've heard people will come over and introduce themselves soon. I can't wait. We're on a cul-de-sac so there are always kids playing outside and there's a great sense of community already.
I'm ready to start decorating for Christmas already! Let's get this house unpacked and the tree up. I'm looking forward to this Christmas with Teddy and remembering to cherish this special time I have with just him too.
Happy Christmas!