We seriously had the time of our lives on this vacation. It was such a joy to see Teddy take in all the beauty around him and enjoy each beach we went to. He's such a good boy.
ACCOMMODATIONS:
Bali Hai was where we stayed for the first two days, on the Princeville side of the island. It's just about an hour from the airport and I truly believe it's the nicest part of the island. The accommodations are great! There is a pool, a fitness center, DVD rental, full kitchen in the units as well as a washer dryer. Eating out during vacation can be fun, but also expensive, so we opted to do some grocery shopping once we moved to Ka 'Eo Kai, second residence for the week.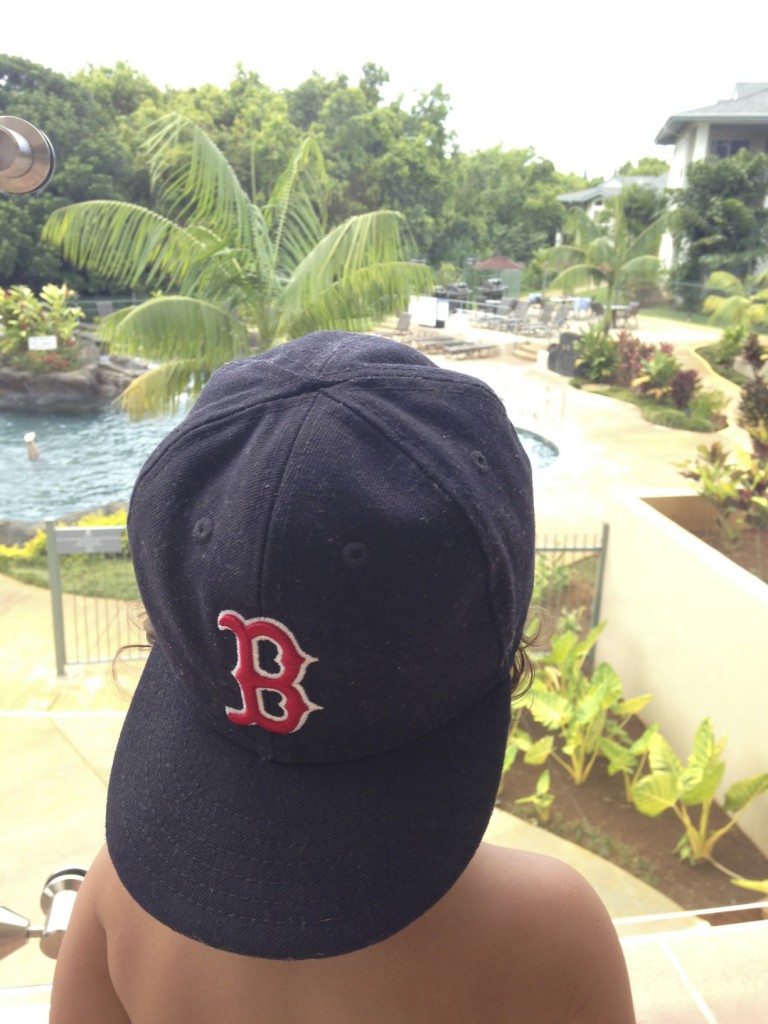 Ka 'Eo Kai is great too. We stayed there a lot while I was growing up so it holds fond memories. The layout is nicer than Bali Hai and there was more room for Teddy to run around, safely. The washer and dryer in the unit made it so much easier on this mama, who has a baby who gets dirty ALL THE TIME. The views here are gorgeous and it's walking distance to a park and Foodland, where we grocery shopped.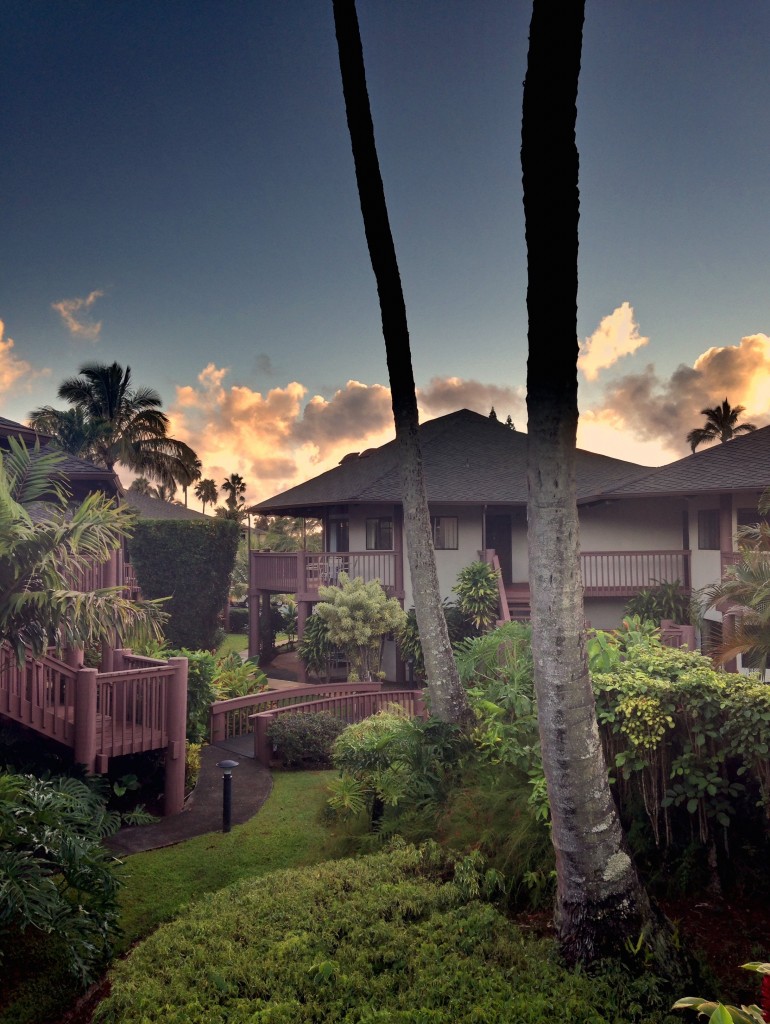 SIGHTS AND RENTALS:
Kauai is easily drive-able in a day, so there are plenty of sights. What's great about island life though, is there isn't anything you absolutely MUST do except go to the beach every day.
The Wailua Falls are absolutely beautiful and an easy drive to the top where we looked over and took a few pictures. We did find out that there is a hike down to the falls that we might try out next time.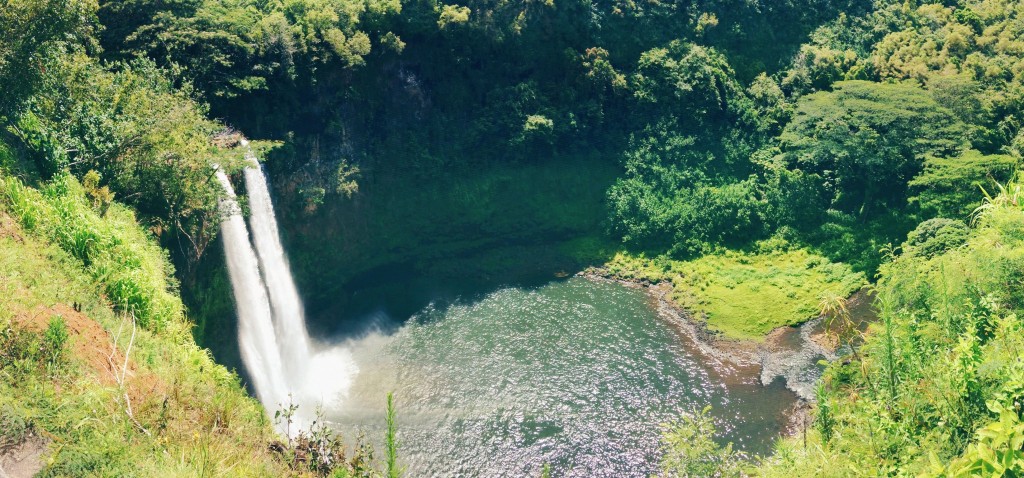 Kapaa has an 8 mile Bike Path all along the beach which is beautiful and fun. We rented bikes at a shop just at the end of the trail and did the whole thing! There are plenty of places to stop along the way and Teddy even fell asleep at the end of the trail.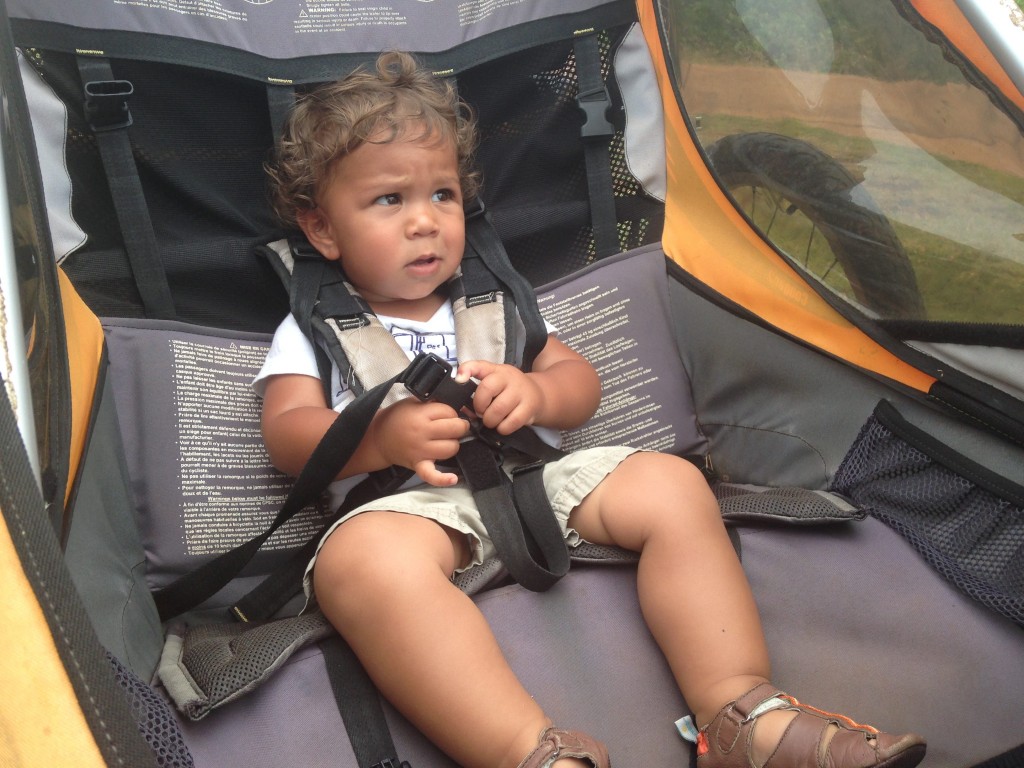 On our date day Alex and I rented kayaks from Kayak Kauai and paddled up the Wailua River. If you take the river to the left is a swimming hole with a rock to jump off of and a rope swing. I was too chicken to do it, but we continued on past the swimming hole until we reached a tinny tiny waterfall and turned around. There was a spot that was absolutely still and gorgeous, we even saw cow grazing near the river. We should have worn tons of bug spray though, because we were eaten alive!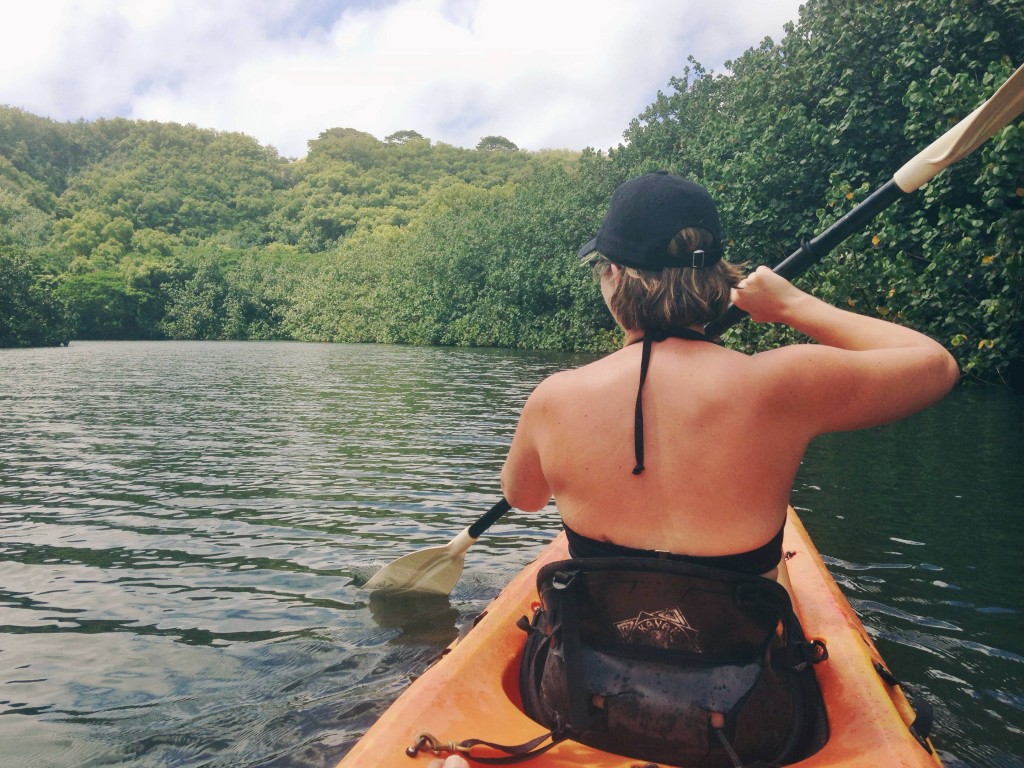 The river to the right goes to the falls. We docked our kayak and hiked what was supposed to be a 1/2 mile trail and felt like 2 miles. There was mud everywhere, up to our shins. But it was fun. At the end of the hike is the secret falls. It's really not so secret because tours go in and out of there every 2 hours or so. We packed a lunch and enjoyed it after a cooling swim in the lake below the huge waterfall. Then, we had to hike back. I fell about 5 times and I'm pretty sure I bruised my tailbone — I was just getting so tired. Then we kayaked back! We had a blast but we were totally sore the day after. PS. Kayaks are actually kind of heavy!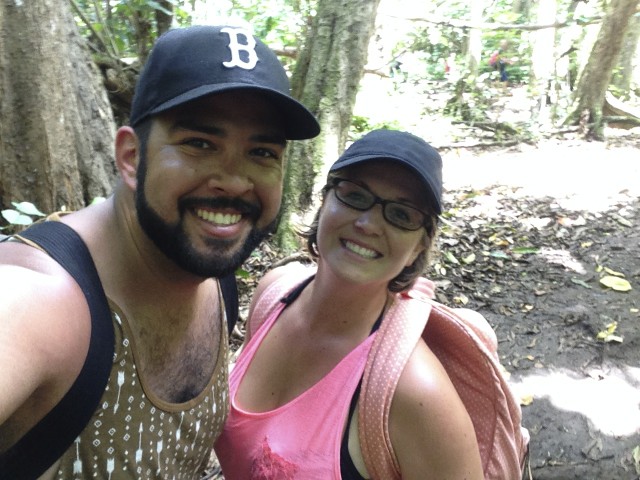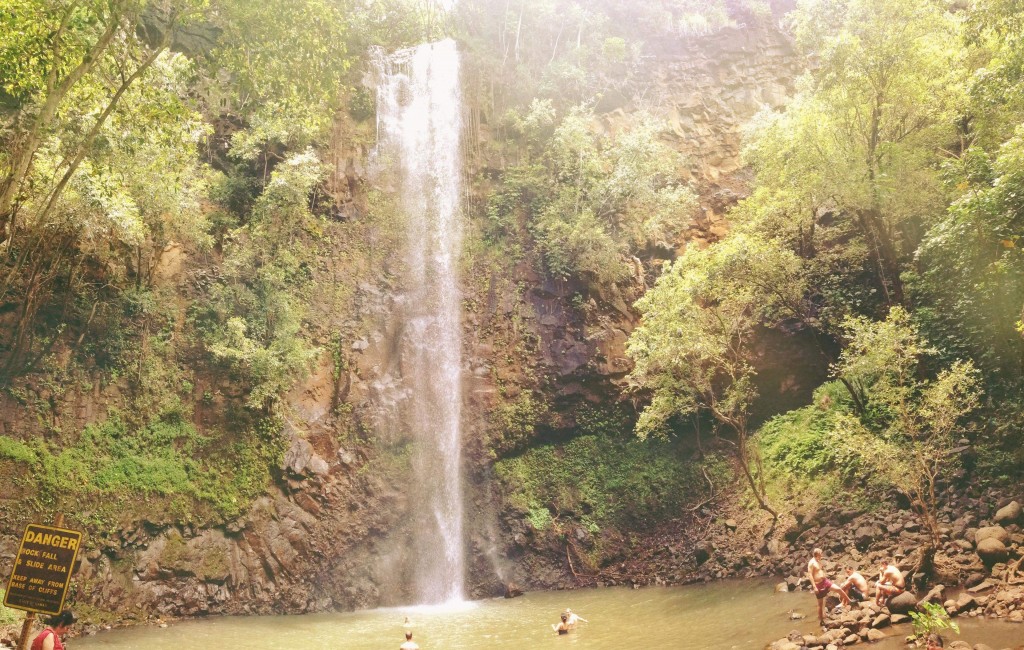 FLYING HOME:
We actually planned our trip home really well. We did all our laundry before so all we had to do was repack our bags and the thought of just having to put our clothes away when we go home instead of having to do piles of laundry was such a relief. We left in time to grab a nice dinner at Duke in Lihue and return our cars. We boarded at 8:30 and asked the stewardess for milk for Teddy. We flew out at 9:30 pm, which is usually right when Teddy crashes. He stayed awake until just after take off and then passed out and he slept the whole way home sprawled out across my mom, Alex and I. We however did not sleep as well as Teddy.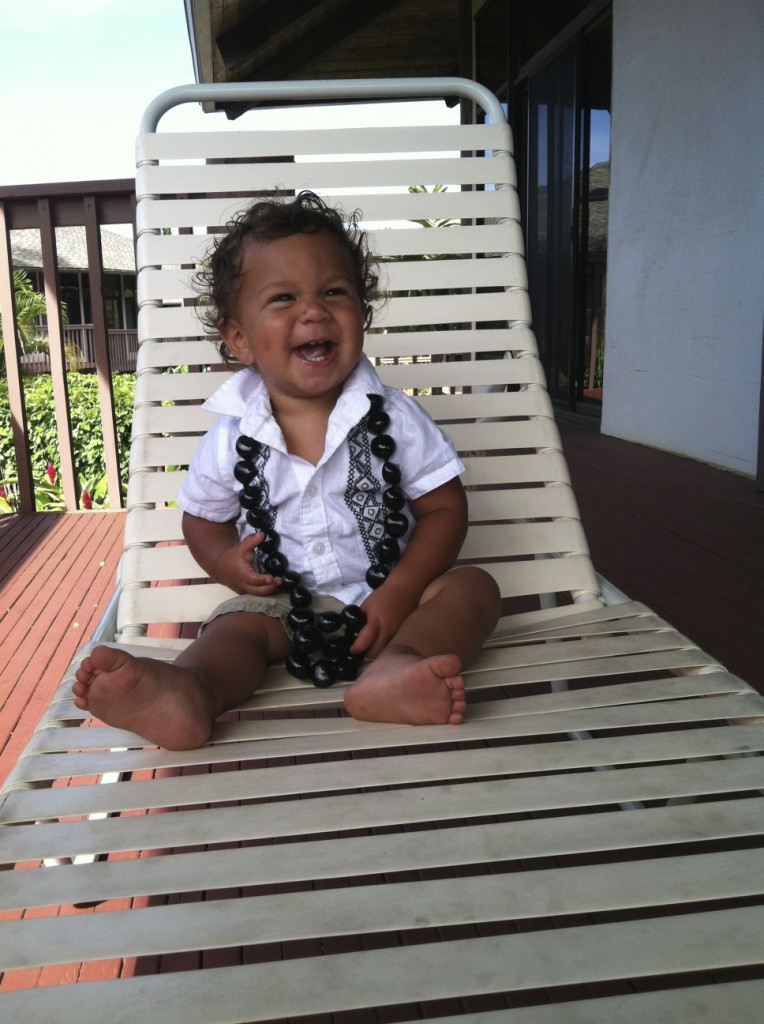 The flight is 5-6 hours and then on the way back we added three hours so we arrived at 6:00 am. We had arranged for Alex's parents to pick us up from the airport. We grabbed coffee and breakfast at the Starbucks next to baggage claim and they picked us up and took us home. Chris and Amber were here too and their entire family took Teddy to the beach for the day so we could catch up on sleep. IT. WAS. GLORIOUS. Alex and I unpacked, showered and took the longest naps in the history of naps. When we woke up the first thing we did was eat In-N-Out. Such a great welcome home!