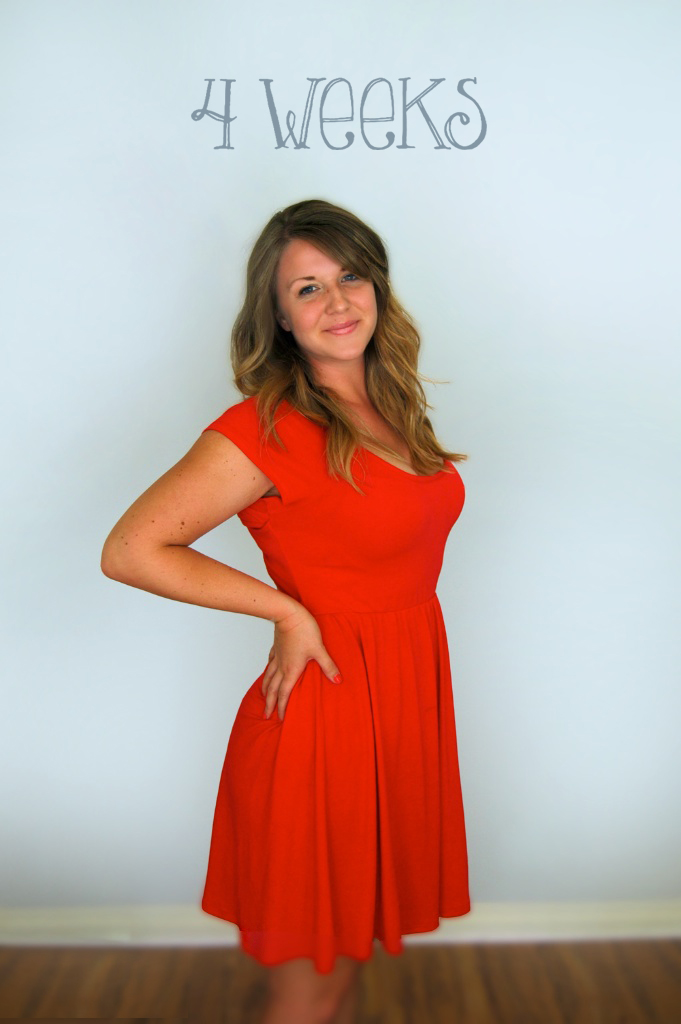 We're having a baby! It's insane. I still can't believe it.
For those of you who don't know, Alex and I have been trying for a little over 10 months to have a baby so this little soon-to-be bundle is pretty much amazing.
Okay, on to the week 4 update, which is pretty much the, "I-just-found-out-I'm-pregnant-week". I still feel like I'm constantly asking and saying, "Am I pregnant? I don't really feel pregnant." At this point, I pretty much take a pregnancy test every morning just to make sure. I've already scheduled our 8 week but seriously, it can't come soon enough. I am a complete wreck. Why aren't I throwing up yet?! Seriously, you guys, I've never wanted to throw up so much in my life and I HATE throwing up.
It's a whole new experience and am I ready for it? NOPE! I completely thought that knowing I was pregnant would take some anxiety away — boy, I was so wrong! Now I have a whole new set of emotions and questions… even though most of my friends will tell you I'm totally that annoying know-it-all who knows everything there is to know about babies. I had a subscription to babycenter.com 2 years ago. Yes, I'm that person.
What gives me peace in this whole thing though, is that I am completely aware God is in control and that this baby is a gift. I have had so many amazingly, wonderful people praying for us during this time of trying to conceive and I have appreciated them all. I have learned how to trust God even more during this time and I can't express my overwhelming joy at this blessing. I just can't wait hug it and kiss it and love on it for a long, long, long time. God is so good and we are so happy to begin this journey.
Keep on liftin' it up peeps!
We love ya,
Leelo and Ander + 1