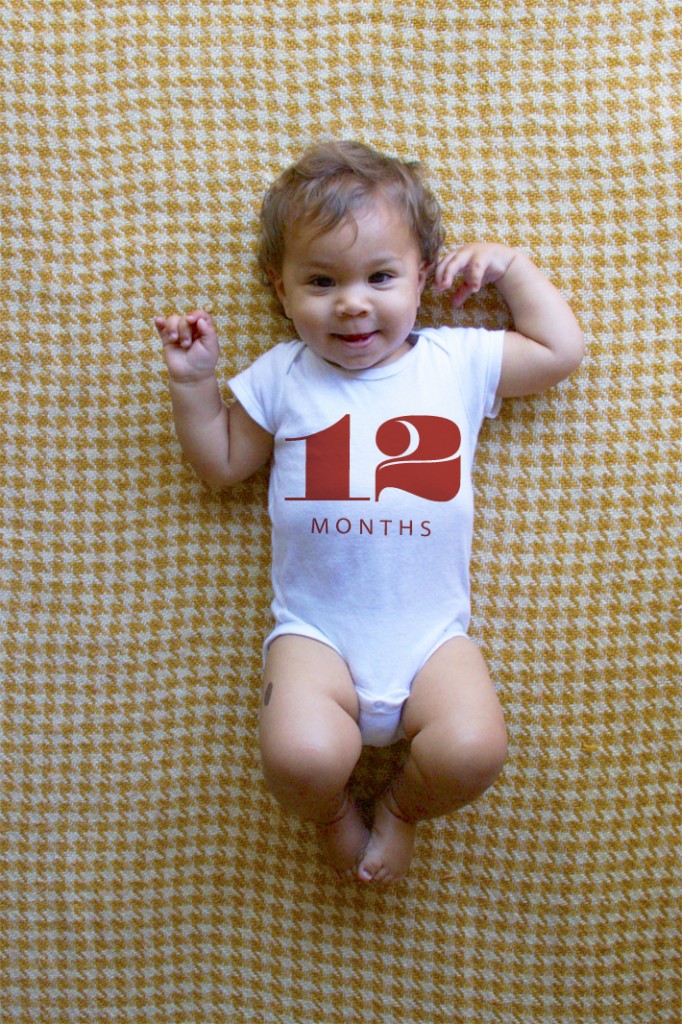 Teddy, your are 1 year old today! What an amazing year it's been. You came into this world with bright eyed wonder. You have always taken in everything with great care and you are always trying to figure things out — how to say a word, how something works, where something is coming from. You are fearless and curious. You are intentional and sweet. You love being outside and going on adventures. You love singing and dancing and learning. You are everything I've prayed for and more. How could I possibly have been so lucky to be chosen by God to be your Mom?
This past month you learned how to say "buh", "juh" and "joo". These aren't exactly words but they are definitely milestones towards you learning how to say, "Boone" "Jonna" and "Ju-Ju". You LOVE dancing and it so fun to have daily dance parties with you to some of your favorite songs. You've started to watch a little Mister Rodger's Neighborhood and Sesame Street. Those are two shows I loved watching growing up. You love to help out around the house. You like unloading the dishwasher, helping me put the clothes in the washer/dryer, flushing the toilet, walking the dog, chasing the vacuum cleaner, and throwing away the trash. It takes me a lot longer to get things done these days, but I love having you part of my tasks every day. You bring me so much joy.
You've made it to one, bubba bear. You've grown so much and Daddy's and my hearts have grown more and more each day in love for you. We are so blessed and proud to have you. Happy Birthday!
*          *          *
Wow! What a month. Teddy got to experience something this month that we definitely weren't expecting. SNOW! We went up to Big Bear for a family wedding and it snowed! Teddy was so curious. Winter and snow are some of my most favorite things. I was so bummed we weren't able to experience it this past Christmas, so I was probably more excited than Teddy when we woke up to a winter wonderland. When we were all ready, we took Teddy to the "Teddy Bear Cafe" for breakfast, because, well duh.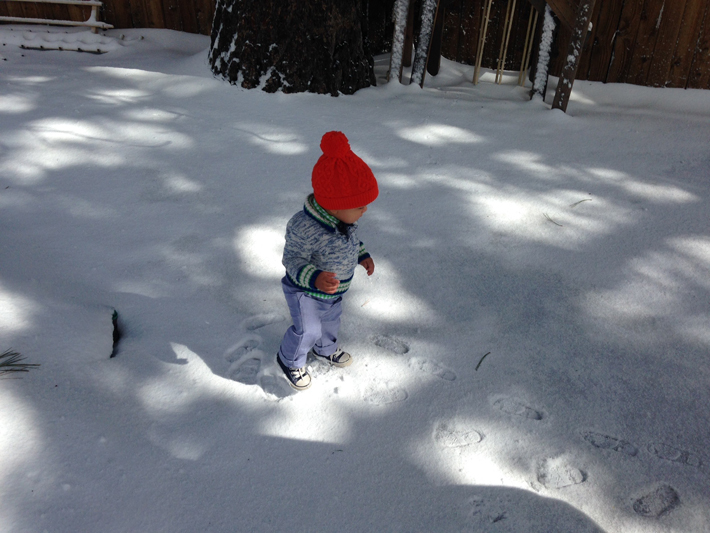 The wedding was beautiful. I had the privilege of being the photographer, which was a blast. We are so happy for you Bobby and Jennifer! Thank you for letting us be a part of your day. Gotta love those Lopezes!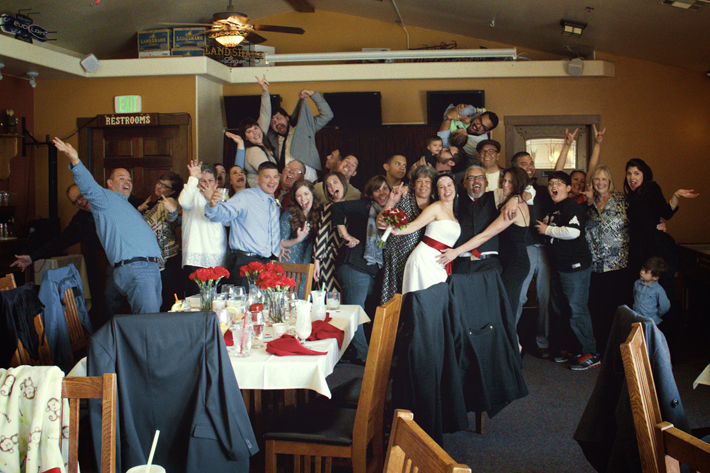 We ALSO got to celebrate Auntie Jonna's birthday this past month! We visited the new Santa Barbara Public Market for lunch and cupcakes, then we went to the beach for a little bit of cloud watching. And of course, dinner at Los Agaves.
The next weekend, Alex and I got to go on a dating flash back adventure. We traveled back to our hometown in Riverside where it all began. We visited some of our favorite spots there and in Huntington, Laguna Beach, and South Coast Plaza. We ate great food, took a nap during the day, and best of all we were able to have hours of conversation and time together with just each other. Don't get me wrong, we love our Bubba bear and we missed him so much over that weekend, but it is so important for us to remember why we love each other and what we love about each other. So much of our time is spent on loving our little guy, that it's easy to "forget" about needing to love each other too. Time away is a good way for us to reconnect and talk. We had a blast re-creating old pictures of our dating years, reading letters we had written to each other and listening to old c.d.s and mixed tapes. Teddy got to spend the WHOLE weekend with his Nana, Papa, Auntie Uncle, and his cousins. They took the train to San Juan and had fun adventures at the beach. We met up with them at Dos Lagos on our way home to capture one last picture with Teddy from when Alex proposed to me almost 7 years ago.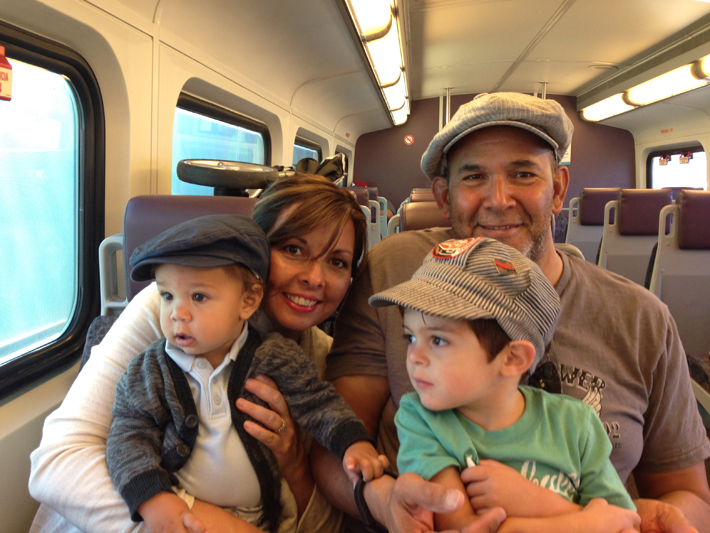 I also was able to celebrate my first mother's day this year. We drove down to Riverside on Friday night to spend some time with Nana and Grandma on Saturday. We wanted to make sure they knew just how special they are to us. We took them out to eat, and bought them chocolates, Teddy even helped me make them bouquets of flowers. We drove home Saturday night and in the morning I got to have breakfast with my boys before church. After a great church service we went to the beach. It was SO WINDY, but Teddy had a blast. I didn't care what we did, I just loved being with my boys.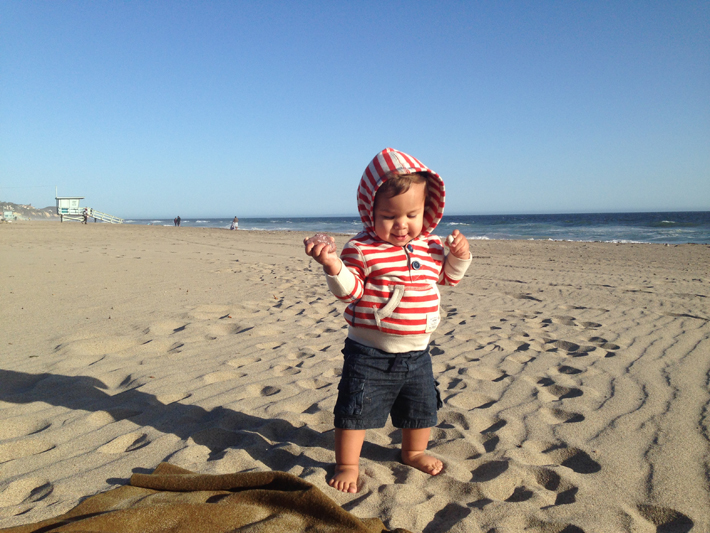 The later part of this month was spent focusing all our efforts in helping Alex finish up his last classes, final exams, and papers. He has worked so hard over the last 18 months to finish his degree and last Saturday (the 17th) he walked to receive his bachelor's degree in Psychology. We couldn't have been prouder of him. Later, we gathered at one of our favorite hang out spots, The Stonehaus. The kids "played" bocce ball, while we enjoyed baguettes, food, drinks, and the wonderful company.
The NEXT DAY, we celebrated Teddy's 1st birthday at Borchard Park in Newbury Park. It's one of our most favorite parks. It's right near the gym and our church meets there during the summer once a month for "church in the park". We had balloons, streamers, toys, food and bubbles. Teddy had a blast eating his cake and playing with all the ladies his friends.
This time last year, we were holding our little (big) boy in our arms not knowing what to do with him. Now, I still don't know what to do with this crazy, energetic, independent guy. He keeps me on my toes and tugs at my heart daily.
Happy Birthday, Teddy Bear!