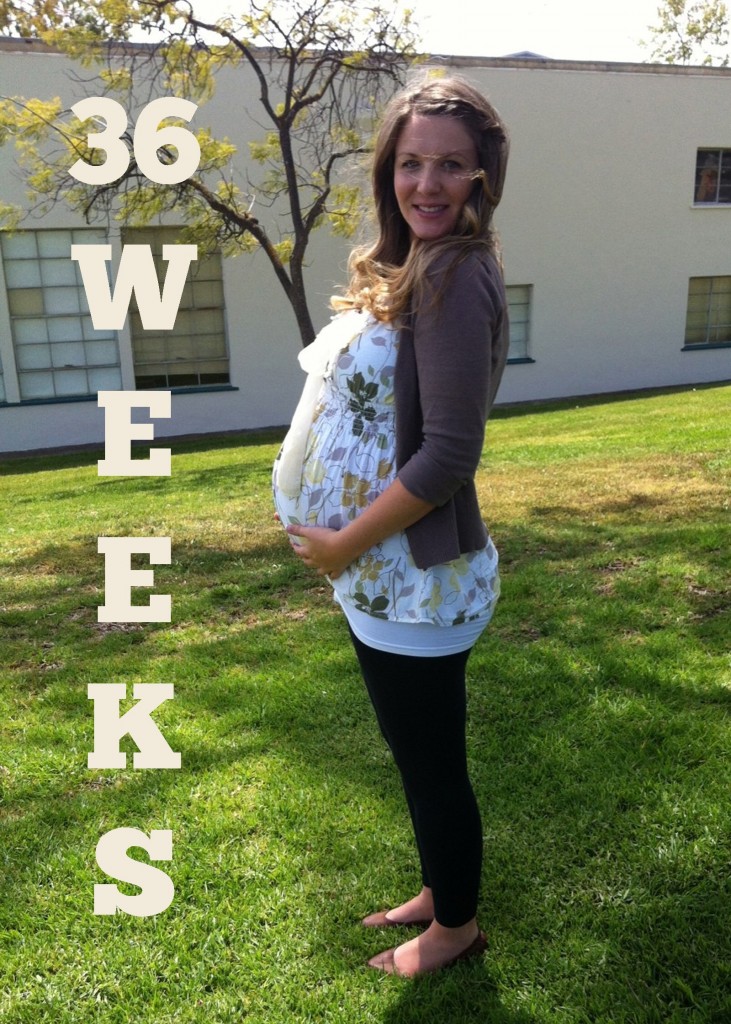 Teddy! We officially have one month left until your due date. I cannot believe that in just a few weeks I will get to see your sweet face. Daddy and I were just talking about how not knowing what you will look like or be like is so rare this day in age — between Amazon where you can see the item and read reviews before you purchase something and our iPhones were everything is instant gratification. It makes the excitement of getting to see you so much more precious.
* * *
I'm still believing that the third trimester is the best! I wish I could have just skipped over the whole morning sickness and restlessness (and carpal tunnel) of the second trimester and shot straight to the third!
So much has happened in the last month. I started physical therapy for my wrist which has helped so much. I I've my wrist and exercise it 3-5 times a day and I've noticed much more relief. Hooray!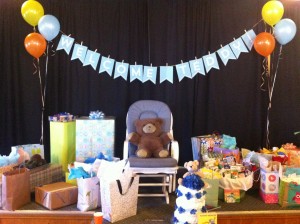 I also had a LOVELY shower thrown for me by my Mom and bestie Amy! So many of my friends and family helped make it so special — and of course all those who attended. It was a brunch shower so they did bright sunshine colors. We had tasty treats, fun games and prizes, and onesie decorating! I so love all the onesies everyone created and I can't wait to put him in every single one. We also received so many amazing books, diapers and gifts — I'm overwhelmed by how much love this little guy has been shown.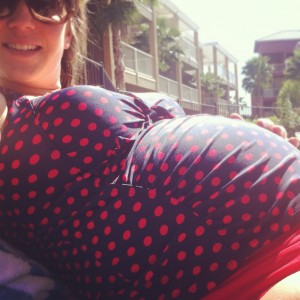 After my shower we celebrated Easter with our two families and then I was able to go on a mini babymoon of my own with my Mom, Dad, Grandma and Grandpa! For three days I rested and laid by the pool. It was wonderful.
Amy even brought the goobers out to play on Wednesday and we had a blast in the lazy river and the kiddy-pool. Camden mostly slept and pooped and looked cute.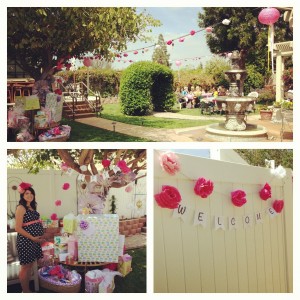 When I got back to Riverside, I worked with my MIL who was throwing a shower for Amber (My SIL)! We had so much fun making everything girly and pink.
We shopped and planned and everything turned out to be so girly and fun! I can't wait for these two little ones to arrive.
On another note, Alex started an extremely hard semester and we also found out that Teddy is due the week of his finals! Eek. Please keep him in your prayers. He's a fantastic student and I know he will do great, but I also know that spending such little time with me before the Bubba comes has been hard.
We ALSO have allllllmost finished Teddy's corner! I cannot believe how much we've been able to squeeze into this place. We have 750 sq feet, which I know if more than most (and we are extremely grateful), but babies have a lot of crap you guys! We can't wait to show you the finished product.
As always, thank you for the prayers, love and support!
Leelo & Ander +1