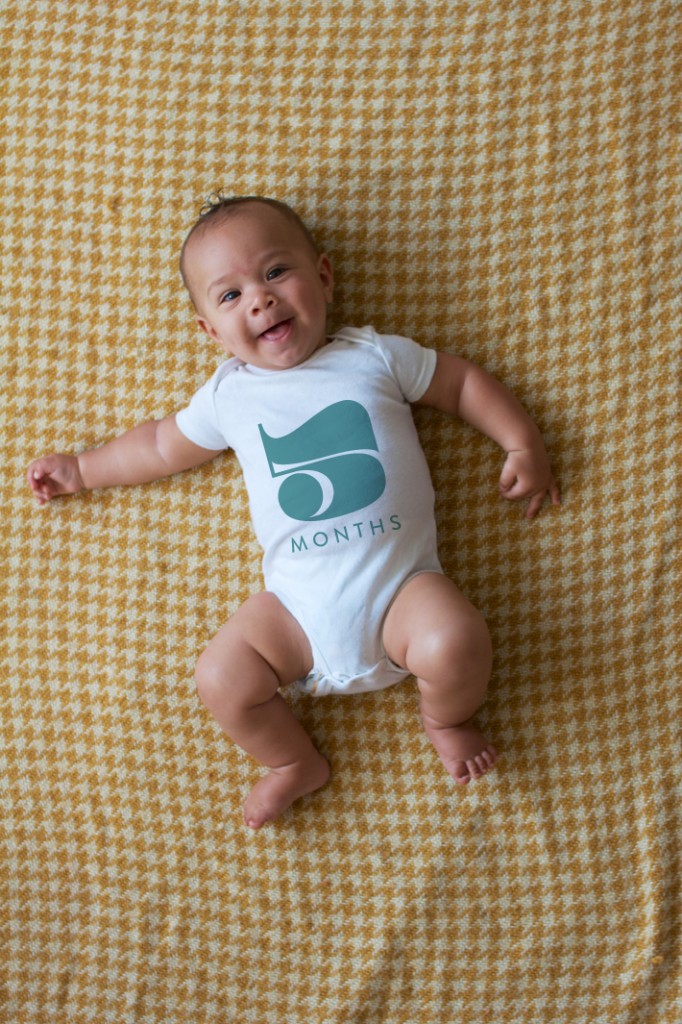 Teddy you are our little squirmer and talker! You are always on the move. You love to jump, "walk" in your walker and army crawl. You also learned how to say, "dada" this month and you LOVE to wake up around 5:00 am with a song in your heart — except you usually share it with the entire neighborhood.
You, as usual, are very vocal about your distaste for things like your carseat and being left alone for any amount of time even if I just walk into the kitchen. You have been tasting different foods this month and I think you're finally ready to start trying some food! At first you always make a face as though you're shocked and mad that we fed you, but then you seem to really enjoy whatever we give you.  You're very excited about starting to try new foods and you often try to reach for whatever I'm eating or drinking. Your hand-eye coordination is really good! You even seem to understand the difference between food items and non-food items.
You continue to be the happiest and easiest baby in the world. Even when you got sick this month with a cold we would still smile and laugh constantly. You had so many fun adventures this month including your first camping trip! You were a trooper and even slept fairly well through the night.
You most definitely are going to start crawling this month and we are SO NOT READY! But, ready or not, HERE YOU COME!
*          *         *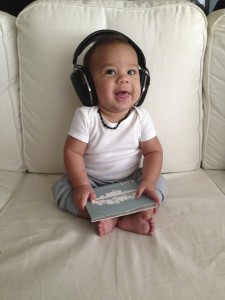 Teddy is a champ. He's always up for anything and boy have we tried a lot with him this month! Teddy had his first trip to San Luis Obispo this month and his first sink bath, he started saying his first word, he went on his first camping trip, and even went to the park for the first time! He is such a trooper and a dare devil. He's fearless and comfortable doing just about anything. Some things make him apprehensive at first but once he gets going he loves whatever we throw at him.
His sleeping patterns this month have left much to be desired. He's back to waking up every 4 hours and I am exhausted. When does the sleep come again? My brain needs it.
One thing that is amazing though is this kid's ability to fall asleep anywhere (he gets it from his Dad for sure). In the middle of a noisy church service, a classroom, a starbucks or the beach, if this kid is tired there ain't nothing gonna stop him from sleeping.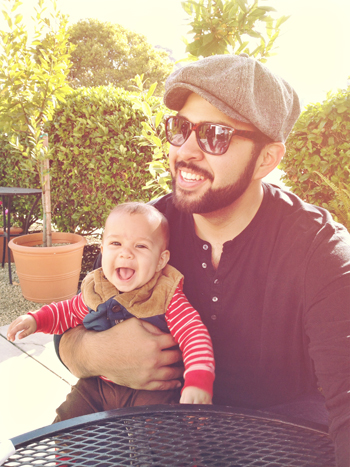 He still isn't too fond of the adventure chair unless someone is sitting in the back with him. I don't mind doing it, but on long car rides I've found myself getting pretty sick in the back so we're at a point where we're wondering if we should just let him be frustrated and figure it out or try something new. For the most part, Teddy is a super easy-go-lucky baby but when it comes to the adventure chair there is no changing his mind. He HATES it.
A few things he does love are his jumper and his walker. I LOVE it because he just goes and goes while I am cooking, doing dishes, or doing laundry. It sure beats caring around this 18 lb hunk of baby. That's right, folks! 18 lbs.
This month Teddy was dedicated to the Lord at our church in Newbury Park. Almost all our family was able to make it up and it was a wonderful service. I remember seeing pictures and video of my brother, sister and I being dedicated and thinking how fun it would be when I had my own. I definitely teared up while we were up there with our extended family and church family lifting us up in prayer and praying blessing over Teddy's life.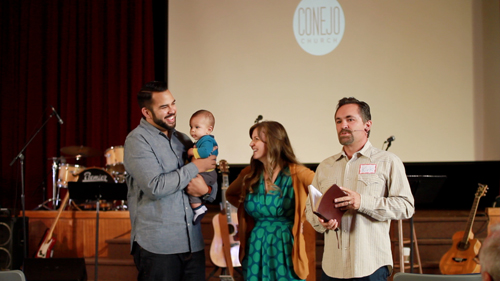 We chose 1 Samuel 1:27-28 as his life verse because it is the verse that came to me the day I found out I was pregnant. It also was the inspiration for his name because the verse explains that God was faithful to answer our prayers for a child and because of that we acknowledge that he is a gift from God and should be constantly given back to him, for his whole life. To say we are blessed seems to be the understatement of the century but we are. Here's a link to the dedication video if you haven't had a chance to watch it yet.
The craziest thing we did this month was a train ride from Riverside. The train was WAY better than driving because I could change his diaper and feed him whenever I needed to without having to pull over — but man, lugging around a stroller, bags, diaper bag, and an 18lb baby through Union Station is quite comical. I survived though and Teddy really enjoyed the ride.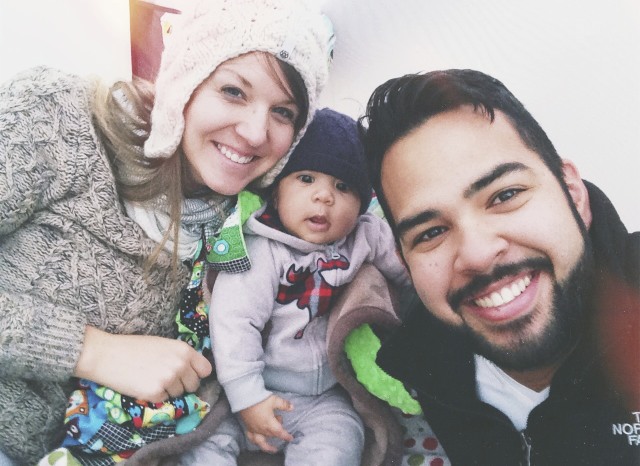 Okay, I take it back. The CRAZIEST thing we did this month was take our 5 month old on a camping trip. EVERYONE thought we were crazy and brave. I just tried not to think about it. Being out here has been challenging and having a baby makes being a part of a community even harder because (surprise) it take a lot of work to get places and do things with a baby.
So, when our church announced that we were doing an all church camping trip, Alex and I resolved that we were going to make it happen. I am so glad we did. Teddy was fantastic and we had so much help and love shown to us on the trip. Did I mention how much I love our church family? Teddy does too, that's for sure. He even ALMOST crawled to Miss Sarah, on the beach. This kid is not lacking in the love department at all.
What an amazing month it's been so far. We never think it's possible to love this little guy more, but every day we are in awe of how much more we love him. I think it's been the craziest yet. Next month will be even crazier though because we're attempting a move — with a baby! More on that in the future. Until then, here are a few favorite photos from our adventures this month with the Bubba Bear.