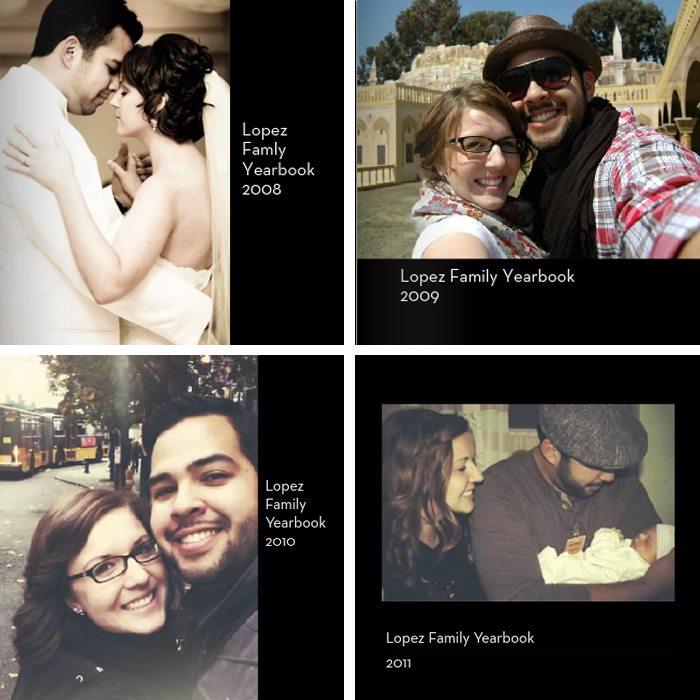 I was looking for a way to organize my photos from over the years in a book, but in a more creative way — Pinterest to the rescue! I saw a neat idea on pinterest and decided to adopt it for our family.
Using Shutterfly I started taking all my photos from iPhoto, organized by year, and began creating books complete with Alex's and my descriptions of events, thoughts, feelings, and even funny pictures of our pets. Then, on the back pages we each sign them with our hopes and wishes for the next year.
I can't wait to look back in the years to come at all God's done in our lives and I'm looking forward to reading all the funny and sweet things our future kids will write in these yearbooks as well.
Happy Pinning and Creating!