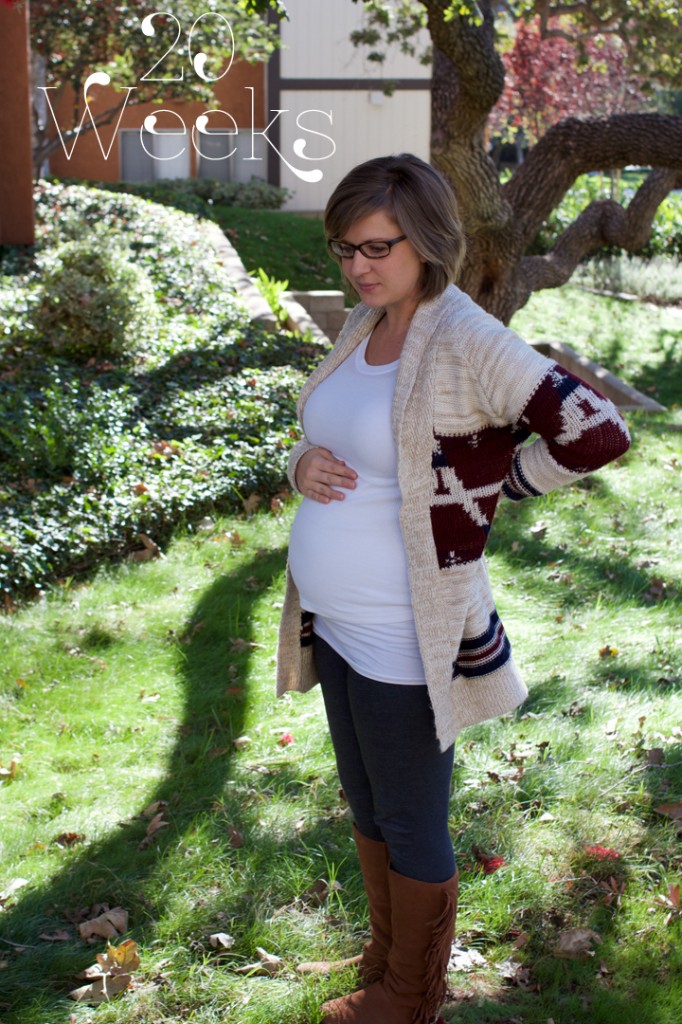 Baby March! We've been calling you Baby April, but just found out that you'll be born in March via c-section. I get to schedule the actual day in a few short weeks. Wow. You are growing healthy and HUGE, by the way. I went in for my 20 week appointment two weeks ago when you were only 18 weeks along and you're measuring an ounce and a half bigger that normal (meaning you were measuring 20 weeks, at 18).
Now that I know you're probably going to be another huge baby, I'm kind of glad to be scheduling my delivery with you. And now, I'm even more excited that we don't know if you're a boy or a girl yet! Not that having a baby isn't exciting enough, but the thought of knowing exactly when you're coming makes it more exciting that we'll get to find out who and what you are right after.
Keep growing and making your mommy huge — I don't mind one bit!
*         *          *
Wow, this past month has been a crazy whirlwind. We've been looking at houses on the down-low for a while and even gave up for a while. Then, our realtor sent us a few houses she thought we might be interested in. We loved two of them, put in offers, back and forth, back and forth, inspections, appraisals, and we might actually get a house for Thanksgiving. All in this past month.
We also traveled to Arizona this month, over my 20 week, mid-way crossover. All the Lopezes gathered together in Flagstaff and enjoyed time together for a few days. I actually got the flu the night we arrived and had to spend the first 24 hours of our vacation in quarantine, but Alex took great care of me and the baby. The next day we took to the Grand Canyon! Wow, what an amazing sight to see. It was kind of cloudy out, but it was still absolutely stunning.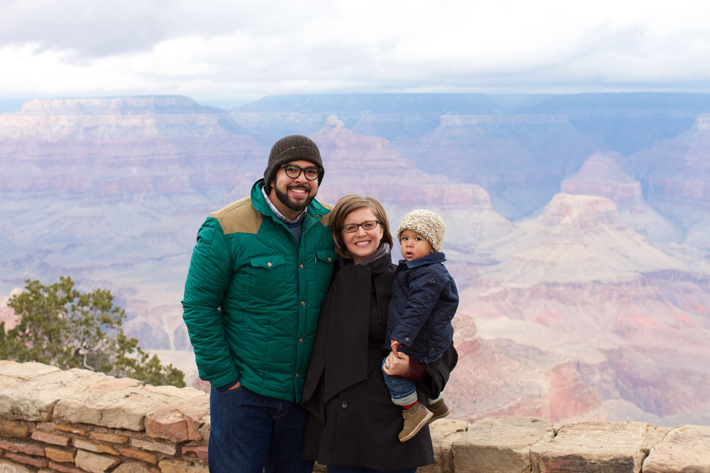 Later, we took the kids for a ride on the Polar Express! My goodness, did they have a blast. They served cookies and hot cocoa and we sang Christmas carols all the way to and from the North Pole. The kids wore their pjs on the ride and Santa even paid a visit! I honestly think, of the whole trip, this was my favorite part. I LOVE Christmas!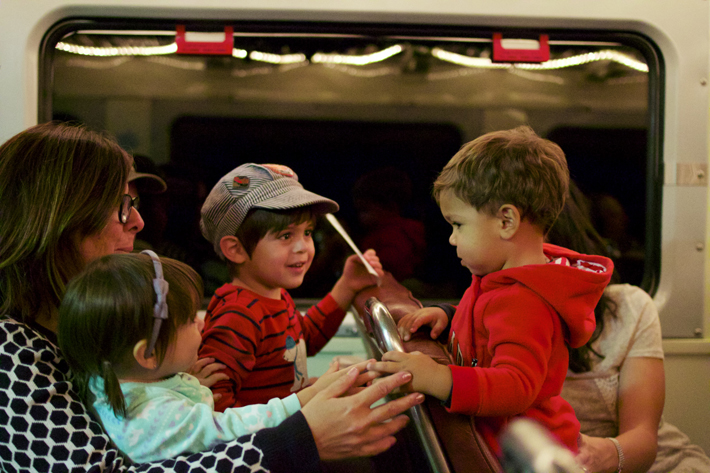 Chasing a toddler around, working part-time, and growing another child has proven to be exhausting and thrilling all at once. I know how blessed we are to have each other and the amazing things we have to clothe, house, and feed us. We could not be more grateful. The second trimester has actually proven to afford me more energy and the ability to eat more — which has been showing in my waistline. Hah! I feel as though I'm about the same size I was at 28 weeks with Teddy, but I know it's my second child and I'm being healthy and active so, it is what it is! I may need to ask for some maternity clothes for Christmas this year.
Please be in prayer for us as we transition into this next phase of life and also for the possibility of a house!